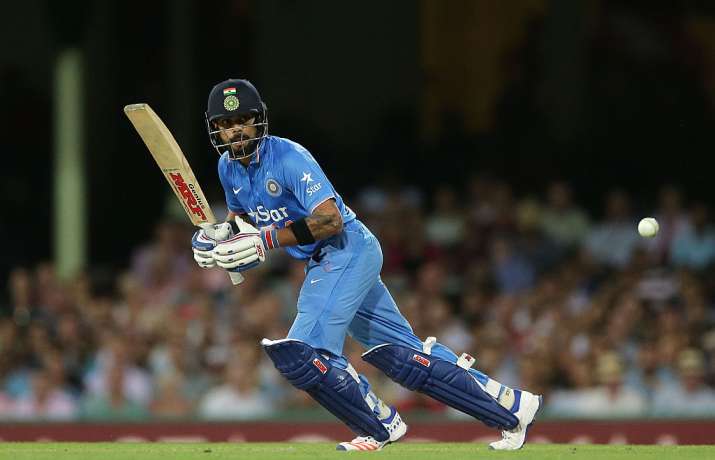 If anyone would have placed his bet on Sri Lanka as the favourites ahead of Thursday's match against India, he/she might have been duped as foolish in his assessment. But, as they say, in cricket you simply cannot predict the outcome until the last ball has been bowled. 
Termed as underdogs, the Lankan Lions roared past defending champions India and defeated them comprehensively by seven wickets. Chasing a mammoth score of 322, the inexperienced Sri Lankan batsmen showed great character and attitude right from the word go to script the highest-ever run chase in the history of ICC Champions Trophy event.  
Whereas, India, who looked nearly invincible after winning their first match in clinical fashion against arch-rivals Pakistan by 124 runs, simply put their foot off from the pedal in their second group fixture versus Sri Lanka. Despite putting runs on the board, the 'famed' Indian bowling unit which earned praise from all corners ahead of the mega event failed completely to stem the flow of runs against the Islanders. 
The defeat against Sri Lanka meant that Virat Kohli and his men would now have to face South Africa in a do-or-die match on Sunday, knowing that a loss will cut short their dream of retaining the Champions Trophy title.
Let's look at a few important things which India need to do ahead of the must-win clash against South Africa: 
Better Bowling Combination 
Virat Kohli needs to come out with better plans and needs to execute them well against the strong and in-form South African batting line-up which has great depth in their side. From Hashim Amla to Quinton de Kock and AB de Villiers to David Miller, South Africa boast off some most dreaded hitters of the gentlemen's game. 
Against Sri Lanka, India failed miserably to defend to the mammoth score of 322 as all-rounders Ravindra Jadeja and Hardik Pandya simply didn't manage to put a break on the Lankan batsmen in the middle overs. After a decent spell from the fast bowling trio of Bhuvneshwar Kumar, Umesh Yadav, and Jasprit Bumrah, Kohli desperately missed a good spinner who could have maintained pressure from the other end.
Both Pandya and Jadeja had an off-day in the field with the ball as they gave away 103 runs in the 13 overs they bowled without picking up a wicket. In a do-or-die clash against South Africa, India will be looking to add their star offspinner Ravichandran Ashwin in the side to fill that gap in the bowling department.
Sweaty Palms Not Helping The Cause
Team India is an exuberant side with a lot of energy due to a fair number of young players who are ready to give their 200 percent every time they step on the field. Known for their sharp and quick fielding skills, Virat Kohli and Co. is often regarded as one of the best fielding units in world cricket. But, somehow in this Champions Trophy, Indian fielding has not been up to the mark as the players failed to convert the half chances in both their matches against Pakistan and Sri Lanka. This has cost the team badly at crucial junctures in the last game versus the Lankans. 
The Indian team dropped important catches and misfielded on numerous occasions which is not often seen from the number three ranked side. Kohli himself rated the fielding performance six out of ten after the Pakistan match. If India want to get past South Africa, this is one department where the defending champions must pull their socks up. 
Trump Cards Must Perform
To go with two specialist all-rounders in place of a proper fifth bowler is a risk which Kohli took in their first two matches of ICC Champions Trophy. The move paid off in the first game against Pakistan but simply backfired versus the Sri Lankans who stunned everybody by defeating the defending champs. 
Both Pandya and Jadeja played their part to perfection in India's win over Pakistan as they both picked up two wickets each and tied the opposition batsmen in the middle overs to maintain pressure. Hardik also played a good hand with the bat with his blistering cameo of 20 off 6 balls that provided Team India the impetus in the final overs. Whereas, these both men didn't manage to replicate their performance against Sri Lanka which played a crucial factor in the loss. Against South Africa, Kohli will need to once again go back to the drawing board to reshuffle his plans against the mighty Proteas.