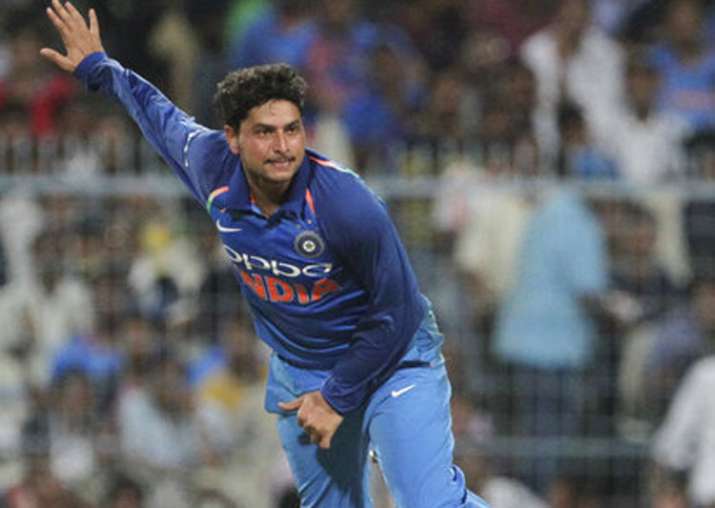 India batsman Dinesh Karthik feels that kind of challenge that young wrist spinners Kuldeep Yadav and Yuzvendra Chahal faced against New Zealand in the first ODI will make them "mentally tougher" for future games.  Tom Latham (103) and Ross Taylor (95) added 200 runs in New Zealand's successful 281-run chase during which the spin twins hardly troubled the duo. 
"These are the kind of games which makes you mentally tougher as a bowler. These are the kind of games which are going to help them to stand up to pressure and learn how to handle pressure when the wicket is not so much helping them," Karthik said at the post-match media conference. 
Kuldeep and Chahal have been instrumental in India's success in limited overs cricket of late and Karthik feels that their self-belief gives team management the confidence and one off day will not matter much in the longer run. 
"The team management backed them a lot and they believe in themselves. They are two young guys and they have produced some fantastic spells in the last series and I am sure their confidence is sky high. One game here and there, doesn't not make you a bad bowler," said Karthik. 
Like his skipper Virat Kohli, the Tamil Nadu batsman was full of praise for Taylor and Latham, who stood out in testing conditions scripting a near flawless run-chase. 
"Credit to Tom Latham and Ross Taylor. They batted really well. They made use of the conditions and played some good shots. They used the sweep to some good effect," Karthik observed. 
Karthik, who looked good during his knock of 37 off 47 deliveries admitted that he should have converted the start. 
"There are two ways to look at it. It was a decent start. Having said that, a player like me should have tried and batted a little longer. And that is something, I am disappointed about. 
"I could have batted a little more and we would have probably ended up getting 15-20 runs more towards the end. Maybe, I got out at a critical time in the game. So pretty disappointed with that aspect but it was a decent start and good to have that partnership with Virat," Karthik added. 
He also said that initially, the wicket looked sticky. 
"Look initially, I think the wicket was very sticky and it wasn't easy. A lot of balls going uppish in the air and it was very hard to drive. It was not coming onto to the bat. It looked like two different wickets (during two innings). 
"To be really honest, it was not easy to score runs, the ball going left and right of mid off and covers and in the air, we were not able to time the ball as well.
(With PTI Inputs)