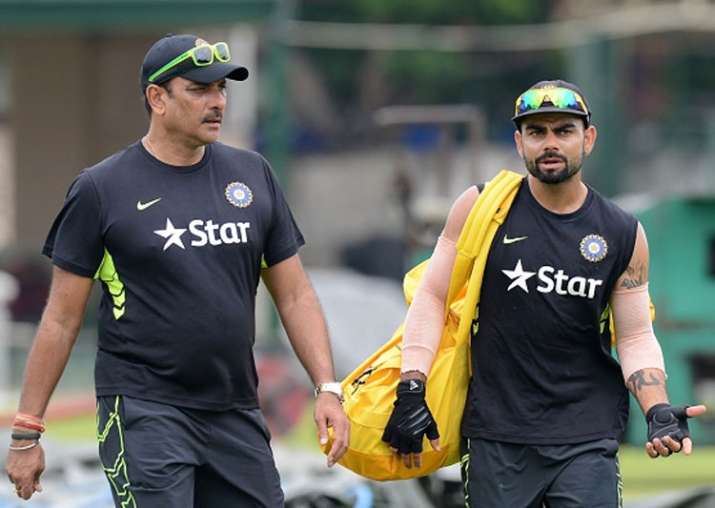 Former India Team Director Ravi Shastri said Bangladesh are more than capable of pulling off an upset victory against defending champions India in the semi-final of the ICC Champions Trophy 2017 and that Virat Kohli and his men can't afford to be complacent. India will aim to live up to their tag of title contenders and dominate Bangladesh in the second semi-final to be played in Birmingham on Thursday.
On paper, India are overwhelming favourites against the next door neighbors but in a game of glorious uncertainties, it will be foolhardy to count Bangladesh out of equation, especially after their inspirational 'come from behind' victory against New Zealand that paved the way for their semi-final berth.
For India, nothing short of a place in the summit round will satisfy them while Bangladesh are standing at the cusp of what could be the biggest day in their cricketing history, if they manage to pull off a victory.
Shastri, in an exclusive chat with India TV from Cardiff, said India need to play to their strengths and should not measure Bangladesh lightly.
"India should not take Bangladesh lightly because they have played good cricket in the last 12-18 months. They have beaten big teams. Yes, they have played most of their cricket at home but they shouldn't be taken lightly. They played superbly against New Zealand. Against India, they have nothing to lose. The pressure will be on India. So, India should not be relaxed and must play to their strengths," Shastri told India TV.
"Bangladesh have the belief that they can beat any team in the world. Now, Bangladesh are not taken lightly. Teams that play against Bangladesh know that they can be beaten," he added.
Shastri also said that captain Virat Kohli will be a big factor in the clash against Bangladesh.
"Virat will be a big factor in this match because his presence makes a big difference and has its positive effect on the other players as well. When Virat plays well, the Indian team looks a different side," he said.
The former India captain now a respected commentator said Virat has evolved both as a captain and a player.
"You can see the maturity in Virat's attitude now. He got out on a duck against Sri Lanka but against South Africa, he took his time, gave himself some space to settle. And when Virat scores runs, you can feel the difference in his captaincy," he said.