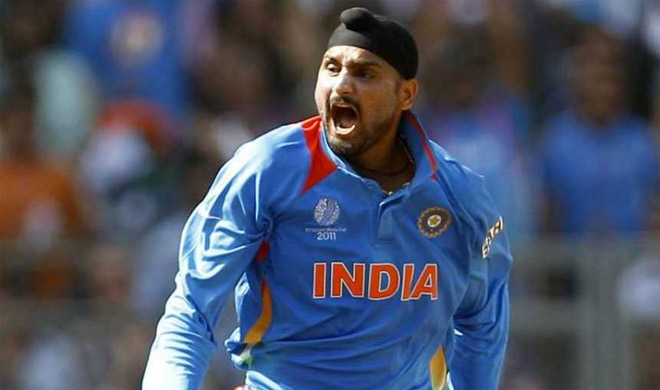 Veteran India off-spinner Harbhajan Singh said he does not get the same kind of privilege that former India captain Mahendra Singh Dhoni enjoys when it comes to selection in the Indian team.
The 36-year-old was referring to BCCI Chairman of Selectors, MSK Prasad's comments regarding Dhoni's selection in India's Champions Trophy squad.
While selecting Dhoni for the upcoming mega tournament starting from June 1 in England, MSK Prasad had said that the wicketkeeper batsman, with his tactical brain and experience, brings a lot more to the table than just his batting.
In an interview to NDTV, Harbhajan lamented that his experience is never considered by the selection committee.
"Yes there is no doubt that Dhoni brings a lot to the table apart from his batting, whether he is in form or not. Obviously we have seen that he is not hitting the ball as well as we have seen," Harbhajan told NDTV.
"But he has been captain and he understands the game and having him in the middle will help lot of youngsters and people out there who are not feeling great in particular moments. So he has that edge.
Harbhajan, who has played 236 ODIs for India with his last match being in 2015, said he has no idea why his experience was never considered even after playing for so long for the country.
"But when it comes to me. I do feel that we are not given that sort of privilege. We too have played for 19 years and won and lost India matches. I have won two World Cups too. So this privilege is for some players, and for some it is not and I'm one of those for whom this privilege is not there. I don't know why that is the case."
Harbhajan said he does not want to blow his own trumpet and it was up to the selectors to pick him in the squad.
"That question of 'why', needs to be asked to the selectors. I don't want to sing my own praises but the amount of cricket others have played even I understand the game as much and what they bring to the table we also bring to the table. We too wish to play for the country as much," he added.