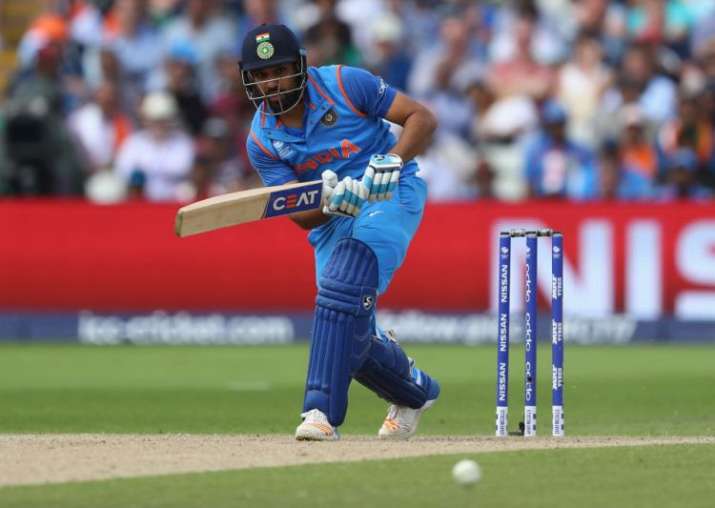 After having failed to defend the title for Mumbai Indians in the recently-concluded 11th season of the Indian Premier League (IPL), captain Rohit Sharma has set sights on India's upcoming tour to England, starting July 3. However, the 31-year-old Maharashtra batsman will take a break to spend some time with family before he starts his preparations for England tour.
"The IPL has just concluded so I want to take a small break to spend some quality time with my family," Rohit told India TV during the show "Cricket Ki Baat".
Talking further about his readiness for the England tour, which will be a litmus test for the current Indian cricket team in tough overseas conditions, Rohit showed his confidence, saying: "We have played a lot in England, so we don't really need to change our practice style much for the tour."
Under the captaincy of Virat Kohli, India are scheduled to play three T20Is, three ODIs and five Test matches in a two-month-long series. Rohit believes the current set of players and "aggressive captain" Kohli have the best chance of beating England at their home.
"This tour will be very challenging for us. Having said that, we can defeat them in England as we have players, skills and an aggressive captain," he added.
India last toured England in 2014 and suffered a 3-1 defeat in the 5-match Test series, which was followed by a 3-1 win in five-match ODI series and a loss in the one-off T20I match.
Rohit has played just one Test match in England, in which he was dismissed for 28 and six runs in successive innings. However, the top-order batsman believes that the current Indian team will not lose momentum like it did on its previous tour.
"We led India's fightback last time we toured England. We managed to draw the first Test, won second and then lost the momentum. But we have a strong team now. Our team is performing well both in India and overseas and that too in all three formats." 
Seeing India's upcoming overseas tour, Rohit believes India will look to find the best combinations ahead of the 2019 World Cup. 
"The World Cup is there in our perspective, but it is 10-11 months away. All we need right now is that we play good cricket, figure out best combinations in limited-over matches we play ahead of the World Cup."