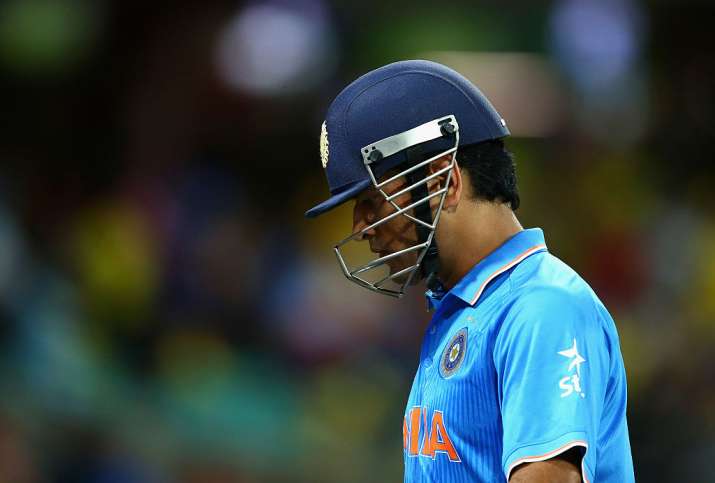 Watching former India captain MS Dhoni struggle in the 50-over format ahead of the big-ticket 2019 World Cup, former skipper Sourav Ganguly has suggested the wicketkeeper-batsman to play in the 2018-19 Ranji Trophy to stay in touch with the game. He also said there's no surprise that Dhoni has been dropped for the T20I series against West Indies and Australia.
 
"I am not surprised that MS Dhoni has been dropped from the T20 squad because his performance hasn't been great. If you see the 2020 World T20, I don't think Dhoni will play that far and that's why the selectors have given chance to Rishabh Pant who is in a good form," Ganguly told IndiaTV during the show Cricket Ki Baat on Monday.
 
Having already clinched the two-match Test series 2-0, India took a 2-1 lead in the five-match ODI rubber after they defeated West Indies by 224 runs in Mumbai. After the ODI series, India will play three T20Is against the Windies.
 
India captain Virat Kohli has been rested for the T20I series and Rohit Sharma will lead the men-in-blue in his absence. However, the most unexpected change was the exclusion of wicketkeeper-batsman Dhoni.
 
The MSK Prasad-led committee said that Dhoni, the 2007 World T20-winning skipper, has been "rested" and India are now looking to fill in the second wicketkeeper's slot. But when asked if Dhoni's career in T20s is over, Prasad said, "Not yet".
 
Amid all speculations, several media reports have suggested that the former captain was in fact dropped and not rested.
As the 2019 World Cup in England approaches near, Ganguly has expressed his concern for the World Cup-winning captain. "I have one issue here... I feel if the selectors are going to stick with Dhoni till the 2019 World Cup, then I think he should be given enough matches.   
"He doesn't play domestic cricket so after the last ODI against West Indies, Dhoni will next play in Australia in the ODI series and after that against New Zealand. That's a long gap in cricket," he added.   
Ganguly was of the opinion that the selectors need to ask Dhoni to play Ranji Trophy, starting November 1, to bet back to the basics.    
"The selectors should ask him to play in Ranji Trophy so that he stays in touch with the game and regains his form back. You might be a big player but if you don't play regularly, you will end up losing your touch," he said.