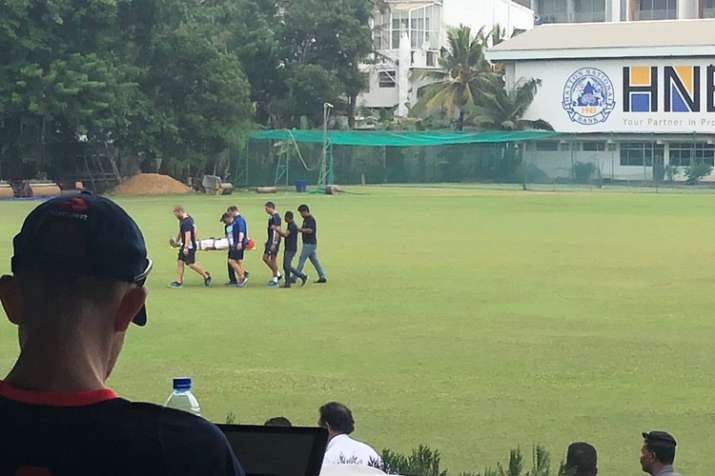 A tour match being played between the visitors England and Sri Lanka Board XI side in Colombo was marred today by a blow to the head to the latter's right-handed batsman Pathum Nissanka. While fielding at short-leg when Jos Buttler pulled a delivery from spinner Nishan Peiris, it struck Nissanka straight onto the crown after which he fell to the ground clutching his head.
Curiously, the ball after hitting him bounced straight into Angelo Mathew's hands at leg slip who appealed for a catch and Buttler was given out. Initially elated, the Lankan players began to celebrate before noticing the 20-year old in pain on the ground. The England team doctor, Moiz Moghal, soon ran onto the ground to take stock of the situation. The player was taken off the ground on a stretcher into a hospital for scans. The match was suspended for some time and only resumed after his substitute took the field.
Later SL Board XI coach Avishka Gunawardene told ESPNcricinfo: 'At the moment he's stable and conscious - there's nothing alarming. But they are just getting him into an MRI scan to make sure there's no bleeding and that everything is ok'.
England are in Sri Lanka for a full-fledged tour of 5 ODIs and 1 T20I followed by 3 Tests and have won the limited-overs leg of the tour already.