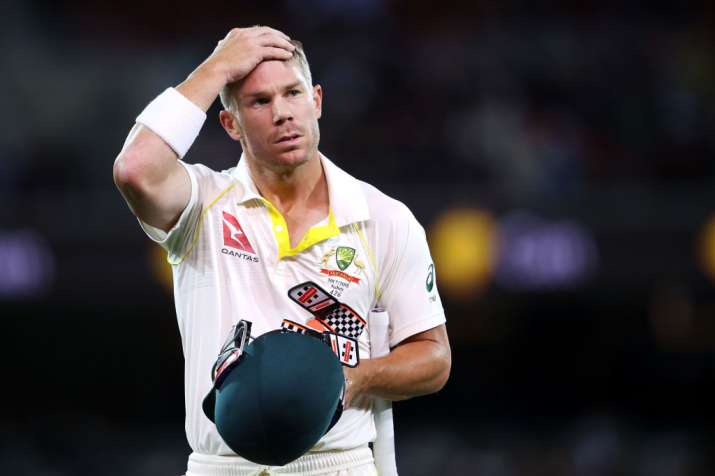 Explosive batsman David Warner, who was the instigator to the scandalous controversy that shook the entire cricket world, has taken to social media whilst travelling to Sydney, Australia. Warner, along with former captain Steve Smith have been banned for a year from playing any form of cricket in Australia where as Cameron Bancroft was handed a nine-month ban.
Warner took to Twitter and posted a heartfelt apology.
"To cricket fans in Australia and all over the world: I am currently on my way back to Sydney. Mistakes have been made which have damaged cricket. I apologise for my part and take responsibility for it" read Warner's message.
The former vice-captain continued by saying,"I understand the distress this has caused the sport and its fans. It's a stain on the game we all love and I have loved since I was a boy. I need to take a deep breath and spend time with my family, friends and trusted advisers. You will hear from me in few days".
March 29, 2018
As per the sanctions handed down by Cricket Australia, Smith and Warner have been stripped of their captaincy roles and have been banned for a year. The duo have been barred from playing any form of cricket in Australia. Smith will not be allowed to become captain for another two years whereas Warner will not be considered for a leadership role anytime in the future.
READ: SMITH, WARNER BANNED FROM IPL 
Cameron Bancroft, the third player found guilty in Cricket Australia's preliminary investigations into the ball-tampering scandal which took place during Australia's third Test against South Africa in Cape Town, has received a nine-month ban. 
Matters turned worse when Smith and Warner were banned from playing in the 11th edition of the Indian Premier League (IPL) as well. The duo were captains for their respective franchises and stepped down from the leadership roles after their reputation was tainted by the ball-tampering row. 
Smith who was the captain of Rajasthan Royals and Warner for Sunrisers Hyderabad, saw their lucrative deals torn apart after the controversy which went down during the four-match Test series in South Africa.
The trio have seven days to make an appeal against their ban.