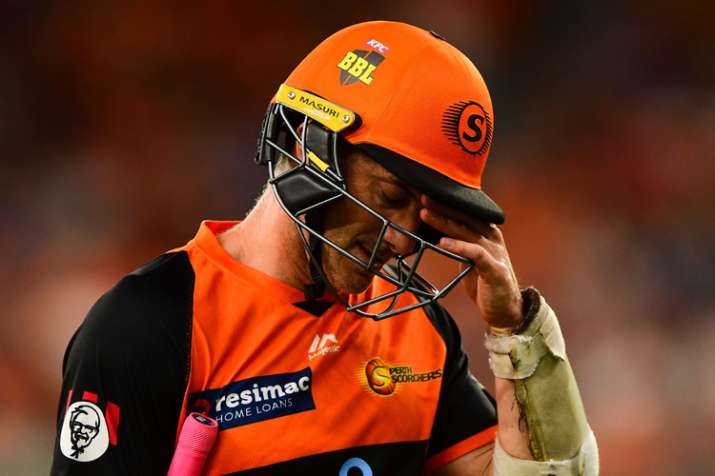 Anyone who is remotely interested in the game of cricket knows that there are six balls in an over. You'd at least expect the umpires who are officiating at a game to be aware of one of the most basic rules of cricket right? Apparently not so, as was witnessed at a Big Bash League (BBL) game on Sunday.
During the match between Perth Scorchers and Sydney Sixers, the former team's opener Michael Klinger was given out on the seventh ball of an over with the umpires not realising that the over should have ended a ball before.
Klinger dismissal for just two runs caught off the bowling of Ben Dwarshuis headlined an eventful day for his team as his opening partner Cameron Bancroft found some form guiding his team to a win with an unbeaten 87 of 61 balls.
"There are so many moments in cricket where you think what could've been different if this had or hadn't happened and it's unfortunate for him," said Scorchers captain Ashton Turner.
"Obviously it's the umpires' jobs to count the number of balls in an over," he said. 
A spokesperson for Cricket Australia said the incident would be "followed up".
"It appears there was a miscount of balls in the over, and a seventh ball was allowed by the umpires. As the ball was bowled it is deemed live and consequently, the decision stands.
"The incident will be followed up in Cricket Australia's general match review process and feedback will, of course, be taken on board." 
Klinger is the BBL's all-time leading run-scorer but has struggled to find touch so far this season.