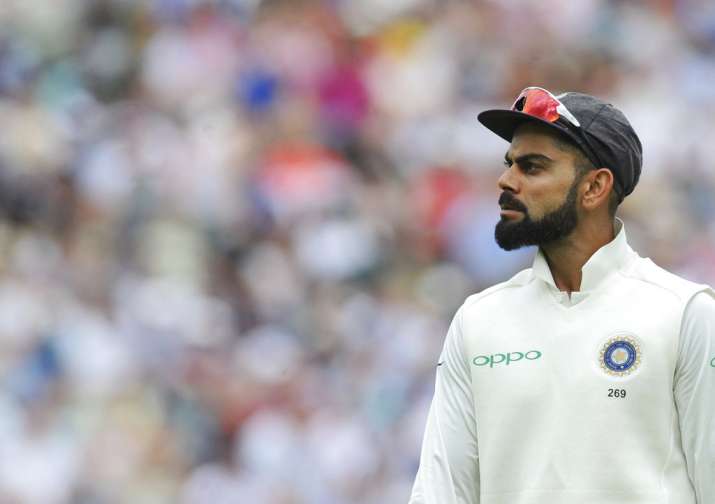 The Board of Control for Cricket in India (BCCI) has rubbished all reports on the Committee of Advisory telling Virat Kohli to conduct himself during the tour of Australia. 
A Mumbai based tabloid had claimed that the CoA had told Virat Kohli " to conduct himself with humility on the tour of Australia". The BCCI vehemently denied the rumours that any such message was told to the Indian captain and classified the report as 'baseless'.
The BCCI released a statement on the matter. 
"There has been a report in the media by a Mumbai based tabloid dated November 17, 2018 with the headline "Be Humble: Virat Kohli gets a CoA memo". The report stated that India Captain Virat Kohli has been sent a memo by the CoA to conduct himself with "humility", BCCI wrote in a release. 
"Contrary to the media report, the BCCI after consulting with the team management would like to rubbish the report and classify it as baseless."
The report had stated that the Indian skipper must conduct himself at all times and behave in a manner that befits the captain of the Indian team. 
"In the days leading up to Team India's departure for Australia on Friday, a COA member in a WhatsApp chat took up with Virat the matter of being civil and courteous in his interactions. This was followed by a phone call in which it was reiterated that he must, at all times, behave in a manner that befits the captain of the Indian team," the report in the Mumbai tabloid said.
Earlier, Kohli found himself in a controversy when he told a fan to 'leave India' who said that he preferred English and Australian batsmen to India. The skipper, later on, clarified the remark he made. 
"I guess trolling isn't for me guys, I'll stick to getting trolled! I spoke about how "these Indians" was mentioned in the comment and that's all. I'm all for freedom of choice. Keep it light guys and enjoy the festive season. Love and peace to all," Kohli had tweeted.