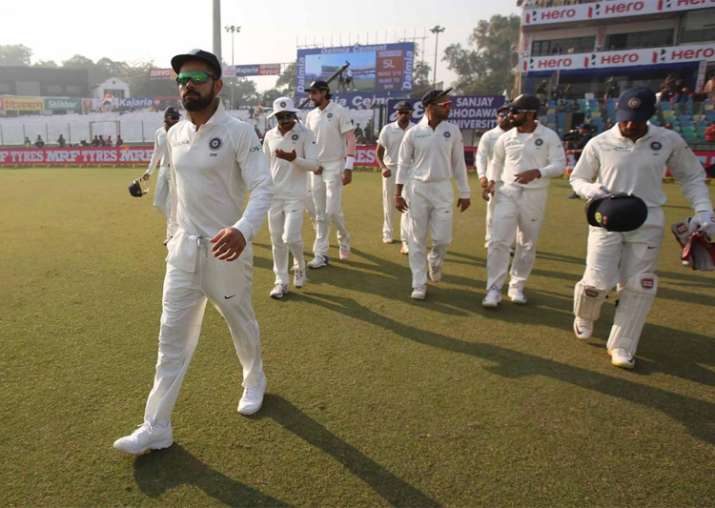 As Virat Kohli-led Indian cricket team gears up for the South Africa tour, starting January 5 in Cape Town, former India captain Rahul Dravid firmly believes that 'a balanced team' will guide the visitors to success on their season's first away tour. "They have a fair chance this time because it's a balanced team. They've got good spinners, fast bowlers and all-rounders. Our batsmen are also well experienced. I hope we put up a strong performance this time in South Africa," Dravid told India TV in an exclusive chat.
India have never won a Test series in South Africa. A 1-1 draw in 2011 was their best result in those challenging conditions.
Dravid, who scored 13,288 Test runs for India, is not worried much with the past results and believes the senior batsmen in the camp will lead the visitors to their maiden Test series win.
"We aren't going to South Africa for the first time. Senior batsmen like Shikhar Dhawan, Virat Kohli, Ajinkya Rahane, Cheteshwar Pujara, Rohit Sharma, all have toured South Africa before. They have an idea of what to expect from those playing conditions. If you have a fair idea of conditions, you can prepare well for challenges ahead," he added.
Dravid, who is India's Under-19 cricket coach, hailed skipper Virat Kohli, commending his current form that would help him make runs on South African pitches.
"With the way Virat is playing right now, I hope he continues to make runs in South Africa as well. He has made a lot of runs in Australia, where we see playing conditions similar to South Africa. Every cricketer needs a bit of luck and if Virat gets it on the tour, I believe there will be no stopping," Dravid said.
During the recently concluded home series against Sri Lanka, which India eventually won across all formats, the hosts appeared struggling in pace-friendly conditions in Kolkata and Dharamsala. The stint was enough for cricket pundits to raise questions over India's readiness to play in foreign conditions in the new year 2018, which will see them touring South Africa, England, and Australia.