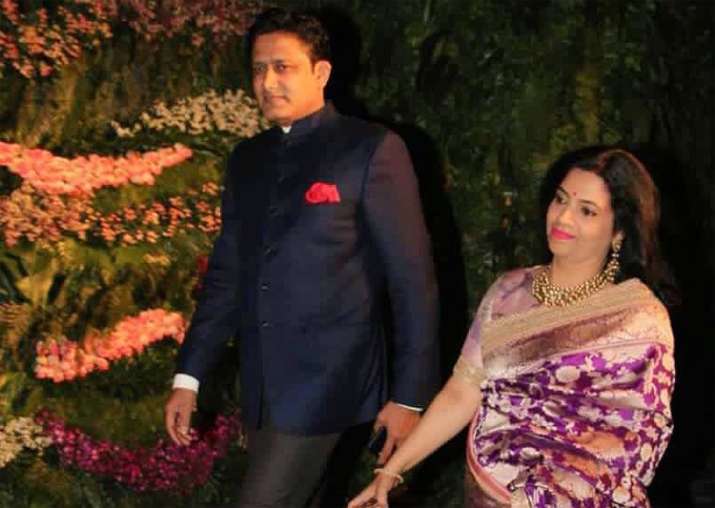 Not long ago, Indian cricket was rocked by a bitter battle between two of its greatest icons - Anil Kumble and Virat Kohli. One a former captain and arguably its biggest match-winner in Test cricket and another a fiery captain who is sprinting to become a mordern-day great. Their coach-captain partnership was rated as the best and tipped to take Indian cricket to zenith. However, it didn't take long to emerge cracks in their relationship.
It all started when Kumble decided to step down as the head coach of the Indian team after the defeat against Pakistan in the final of the ICC Champions Trophy 2017, marking a bitter end to a highly successful tenure. Kumble blamed a breakdown in his relationship with Kohli for his exit. The entire Indian cricket fraternity was shocked and divided in its support. Kumble's exit saw Ravi Shastri being appointed as the new head coach in July this year.
Kohli too went about his business as usual, rewriting the record books and ending the year by stepping into a brand-new pitch. Kohli married Bollywood star Anushka Sharma in a gala wedding in Italy on December 11.
Kohli's personal milestone also seemed to have repaired his relation with Kumble.
Just when it seemed that it will take a long time to heal the cracks in their relationship, Kumble attended Kohli and Anushka's star-studded wedding reception in Mumbai on December 26 with wife Chethana to add more glamour to the event. 
It was also a perfect platform for a memorable get-together for Indian cricket with past and present players attending the event to bless the couple.
As they say, all's well that ends well.