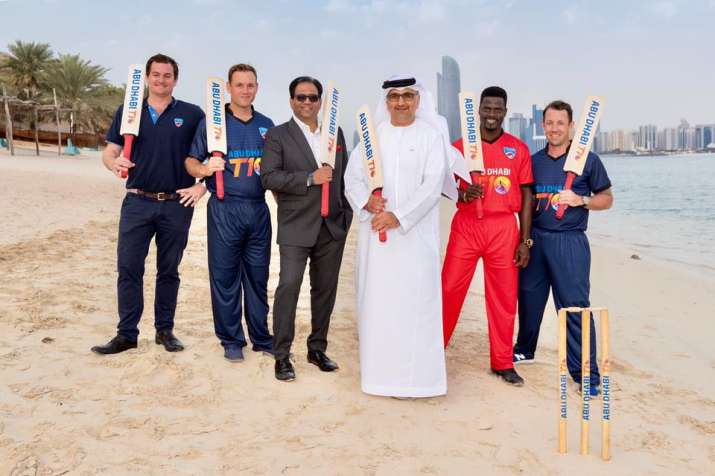 The Board of the 'Abu Dhabi T10 League' clarified and denied that the charges made by ICC on former Sri Lankan Test players Nuwan Zoysa and Avishka Gunawardene were related to the 2018 December event as reported earlier in the media. The charges relate to the 2017 event and both the charged players did not participate in the December 2018 event. 
In an official statement, The Board of the Abu Dhabi T10 League 2019 said, "The Board of the Abu Dhabi T10 League wishes to confirm that the charges filed recently by the ICC on Nuwan Zoysa and Avnish Gunawardene are related to the 2017 edition of the event. Both players participated in the 2017 event under a team organised by the Sri Lanka Cricket Board. Neither player participated in our 2018 event."
The Board of Abu Dhabi T10 2019 league adds, "Both the 2017 and 2018 editions of the Abu Dhabi T10 League were played under the supervision of the ICC Anti-Corruption Unit and with the sanction of the Emirates Cricket Board. We support today's decision by the ICC and continue to take a zero-tolerance approach to corruption in the game we all love."
Abu Dhabi T10 League brought together a majority of the cricket stars, leading to record-breaking individual and team performances, eventually changing the complexion of the international game. It is the world's first and currently, the only professional ten-over format international cricket league licensed by the Emirates Cricket Board and sanctioned by the International Cricket Council (ICC), the governing body of international cricket.