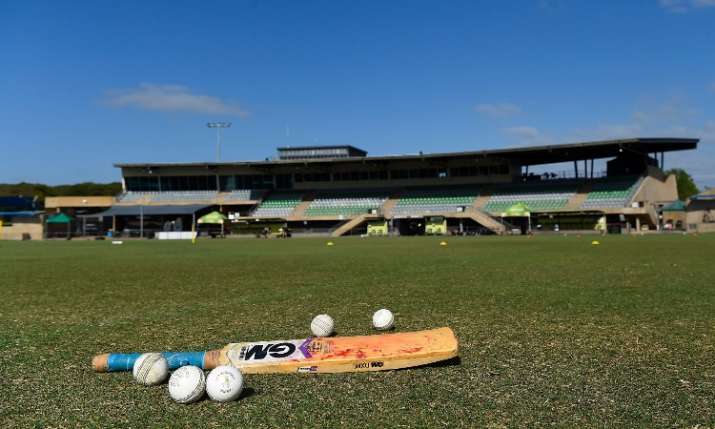 Shri DK Gaekwad Under-14 tournament witnessed an unbelievable performance by a 14-year-old kid in a two-day match. Priyanshu Moliya, a promising talent from Mohinder Lala Amarnath Cricket Academy, played an incredible knock of unbeaten 556 runs. It might sound insane, but the young lad did it in the two-day match. 
Playing against the Yogi Cricket Academy, the young fascinating kid smashed their bowlers all over the park to achieve this unimaginable feat. Priyanshu has been trained under legend Mohinder Amarnath who was a crucial cog of India's 1983 World Cup triumph.
Priyanshu also picked four wickets in the first innings against the Yogi CA at the Vadodara Cricket Academy (VCA) ground. On day one, the off-spinner helped his team wrap the opposition up for just 52 runs and then ended the day with a masterful inning of 408 runs. After his brilliance on the opening day, everybody expected him to score 500+ runs and he didn't disappoint them, he scored 148 runs more to take his tally to a humongous 556 runs, which he made in just 319 deliveries. 
After the match, Priyanshu told Mid-Day: "My previous highest was 254 in the same tournament last year. I was just playing my normal game as the bowling attack was good. It was a satisfying 14-year-old, but yes, I was beaten on four to five occasions. "After my first hundred on Monday, I told myself that I need to score 200. I set goals of 100 runs each and was determined to continue playing the same way."
Helped with Priyanshu's promising innings, Mohinder Lala Amarnath Cricket Academy put 826 runs on the scoreboard in the first innings itself and then destroyed the opposition batting in the second winnings for just 84 runs, where Priyanshu scalped two wickets, to score a huge innings and 689 run-victory.
Priyanshu thanked his coach Amarnath after the match.
"Mohinder sir always watches me bat in the nets. He spoke to me about various drills and how to control different shots. After doing those drills regularly, I scored a lot of runs through the covers and got better with my back-foot punches. "I called Mohinder sir today [Tuesday] and he was very happy with my performance. 'Keep it up'," Priyanshu was quoted as saying by Mid-Day.