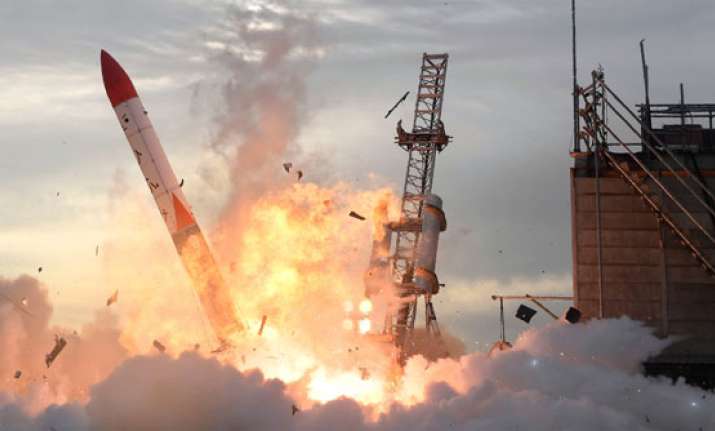 MOMO-2, a rocket developed by a Japanese startup company Interstellar Technologies, burts into flames seconds after liftoff on Saturday in Taiki town on Hokkaido island. TV footage showed the 33-foot-long ship crashing back down to the launch pad just seconds after blasting off.
The company says it believes the rocket suffered a glitch in its main engine. The explosion caused no injuries. 
The launch was supposed to send the rocket carrying observational equipment to an altitude of over 100 kilometres (62 miles). 
The failure follows a previous setback in July last year, when engineers lost contact with a rocket about a minute after it launched. Interstellar Technologies said it would continue its rocket development programme after analysing the latest failure.
The company Interstellar Technologies was founded by popular internet service provider Livedoor's creator Takafumi Horie, who is credited with helping drive Japan's shift to an information-based economy in the late 1990s and the early 2000s but later spent nearly two years in jail for accounting fraud. 
However, privately backed efforts to explore space from Japan have so far failed to compete with the government-run Japan Aerospace Exploration Agency.
Watch video: