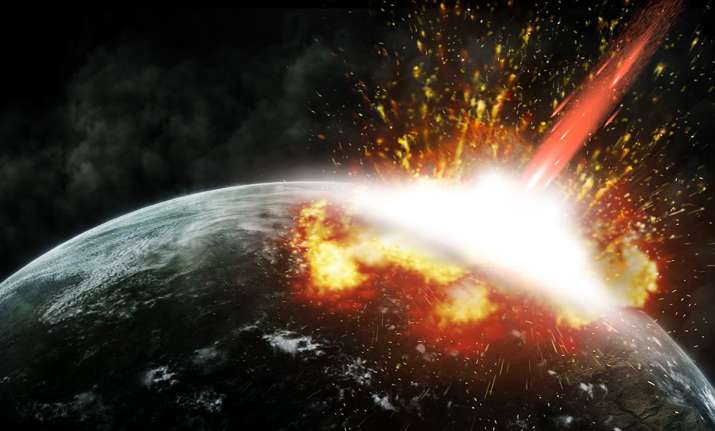 Conspiracy theorists across the world believe that October 15, 2017, will be the beginning of the end of the world. They further suggest that the recent natural disasters are proof that a supposed Biblical prophecy is coming to pass.
David Meade predicts nuclear attacks and hurricanes will destroy the planet - triggered by a mysterious Planet X.
According to the conspiracy theorist the world is in for a horrific "seven year tribulation", before Earth is destroyed eventually.
The Christian conspiracy theorist has repeatedly warned about a mysterious planet named Planet X or Nibiru on the far edge of our solar system.
The conspiracy theorists had earliest suggested September 23 as the beginning of 'doomsday' and Nibiru was hurtling towards earth.
Noticeably, another such prediction of a possible doomsday in December 2017 caused by Nibiru had surfaced in December 2016 as well.
 
Now, however, Meade expects Nibiru to pass Earth, accompanied by a number of natural disasters, including volcanic eruptions.
Meade says that October 15 is "the most important date of this century or millenium", adding that October 2017 may signal "the end of the world as we know it". 
He also claimed that the earthquake in Mexico and hurricanes in the Carribean are all related to the Planet X theory. 
"It's the beginning. Ever since the Great American Solar Eclipse of August 21st we have been hit by a continued series of judgements," he said. 
The date of September 23 relates to a verse in the Bible which apparently matches the August 21 date when Hurricane Harvey battered Texas.
And he says there's proof in the bible. Luke's passage 21: 25 to 26 reads: "There will be signs in the sun, moon and stars.
"On the Earth, nations will be in anguish and perplexity at the roaring and tossing of the sea.
"People will faint from terror, apprehensive of what is coming on the world, for the heavenly bodies will be shaken."
They further claimed that the 'Rapture' set out in the Book of Revelation, will see 'worthy' Christians lifted into heaven by Jesus, while those remaining will be left to face the end of the world.
The Mirror quoted Meade claiming that an asteroid named Wormwood, which is attached to the "debris field of the Planet X star system" will hit the Earth at some point during the seven years.