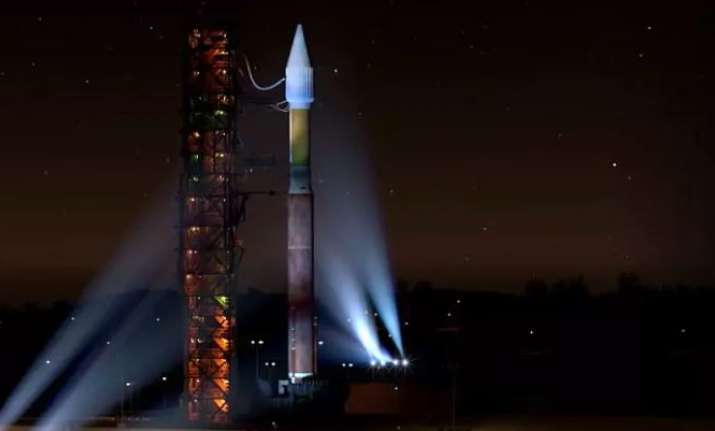 NASA's InSight mission to study the deep interior of Mars blasted off to the Red Planet on Saturday aboard a United Launch Alliance (ULA) Atlas V rocket from California's Vandenberg Air Force Base.
"Three, two, one, liftoff!" said a NASA commentator as the spacecraft launched on a dark, foggy morning atop an Atlas V rocket at 4:05 AM Pacific time (1635 IST) from Vandenberg Air Force Base in California, marking NASA's first interplanetary launch from the US west coast.
Here is all you need to know about the NASA launch:
1. The USD 993 million project aims to expand human knowledge of interior conditions on Mars, inform efforts to send human explorers there, and reveal how rocky planets like the Earth formed billions of years ago. 
2. Its name, InSight, is short for Interior Exploration using Seismic Investigations, Geodesy and Heat Transport. 
3. The lander's instruments include a seismometer to detect marsquakes, and a probe that will monitor the flow of heat from the planet's interior.
4. InSight will be the first mission to peer deep beneath the Martian surface, studying the planet's interior by measuring its heat output and listening for marsquakes, which are seismic events similar to earthquakes on Earth. 
5. It will use the seismic waves generated by marsquakes to develop a map of the planet's deep interior. 
6. The findings of Mars' formation will help better understand how other rocky planets, including Earth and its Moon, were created.
7. After the lander settles on the Martian surface, a robotic arm is supposed to emerge and place the seismometer directly on the ground. If all goes as planned, the lander should settle on the Red Planet on November 26. 
8. The solar and battery-powered lander is designed to operate for 26 Earth months, or one year on Mars, a period in which it is expected to pick up as many as 100 quakes. 
9. Called the Heat Flow and Physical Properties Package, it was made by the German Space Agency with the participation of the Polish Space Agency. 
10. The probe will bore down 10 to 16 feet (three to five meters) below the surface, NASA said, 15 times deeper than any previous Mars mission. 
(With agency inputs)