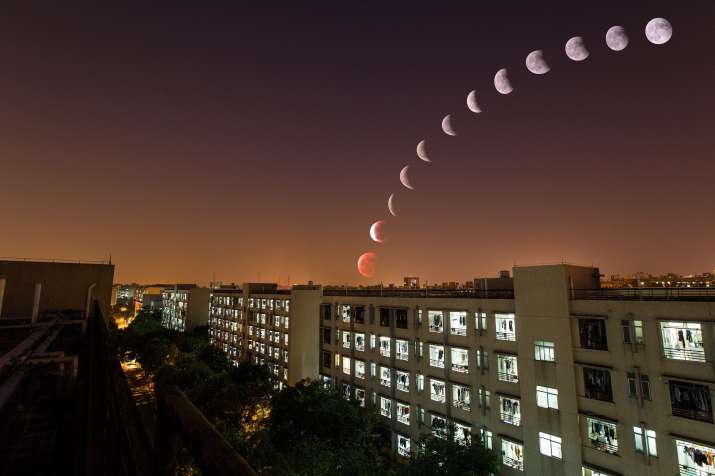 Lunar Eclipse 2020 will be the final eclipse of the current cycle. Earlier, we saw the historic Solar Eclipse on June 21 and before that a lunar eclipse on June 5. The eclipse which the world will witness on the night of July 4th and morning of July 5th will be a buck eclipse and will be visible from several major cities across the world. 
The Eclipse's official time is between 3 am and 6 am UTC, depending on where you are. 
The Eclipse on July 5 will be partial because only part of the moon will dip into the penumbra. As per Livescience.com, this weekend's partial penumbral eclipse will appear as if a mouse took a small, dim bite out of the northern edge of the full moon. 
Best Cities to View Lunar Eclipse on 4th/5th July
USA
Washington DC
Miami
Houston 
Los Angeles 
San Francisco 
Atlanta
Canada
Toronto
Ottawa
Ontario
Quebec
British Columbia
Alberta
Nova Scotia
Newfoundland
Other Mid-West and South American Cities
Mexico City - Mexico
Rio de Janeiro - Brazil
Brasilia - Brazil
Buenos Aires - Argentina
Santiago - Chile
Lima - Peru
Bogota - Columbia
Carascas - Venuzuela
African Cities
Johannesburg - South Africa
Pretoria - South Africa
Cape Town - South Afirca
Dakar - Senegal
Sokoto - Nigeria
Europe
Rome - Italy
Napoli - Italy
Baden-Württemberg - Germany
Sevilla - Spain
Madrid - Spain
Barcelona - Spain
Dublin - Ireland
United Kigdom
London
Manchester
Birmingham
Liverpool
Glasgow 
Edinburgh
Belfast