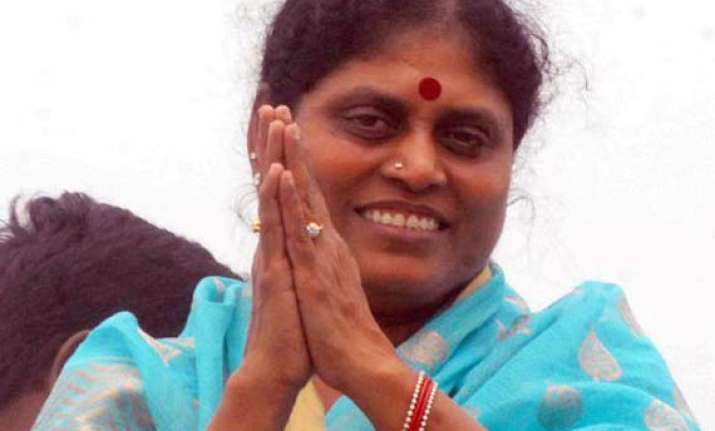 New Delhi: YSR Congress party's honorary president Y.S. Vijayamma Wednesday met BJP president Rajnath Singh and urged him to keep Andhra Pradesh united in the wake of the UPA's decision to bifurcate it to create a new state of Telangana.
"We requested him to keep the state united," YSR Congress party MP Mekapati Rajamohan said after the meeting. He said the United Progressive Alliance government has taken an "arbitrary, unilateral decision" on division of Andhra Pradesh without considering the problems faced by people of Seemandhra region.
Rajamohan said Rajnath Singh told them that the party was in support of creation of Telangana but noted that justice should be done to all the regions.
Asked of any possibility of the two parties joining hands for the 2014 Lok Sabha elections, Rajamohan said Andhra Pradesh "was burning" and there could be no talk of alliance at this stage.