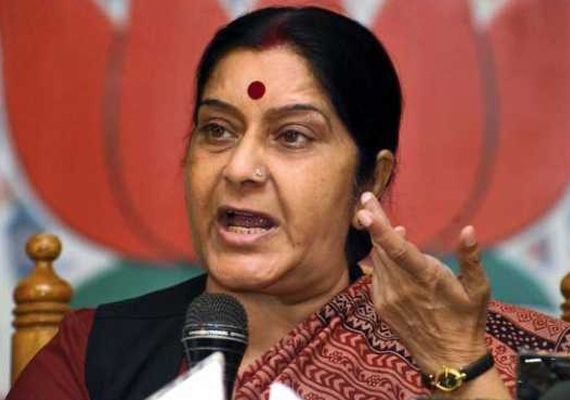 New Delhi, May 16: Dubbing the protests by Youth Congress workers outside her party headquarters as "signs of desperation", senior BJP leader Sushma Swaraj said had Congress really wanted bills to be passed and Parliament session to continue, it should have secured the resignation of its two ministers earlier.
"Youth Congress workers held a demonstration at BJP headquarters this morning. They have put up hoardings with my caricature on the round-abouts near my house. These are signs of desperation," Swaraj said in a post on social networking site 'Twitter'.
"I reiterate that Congress party alone is responsible for the non-passage of the Bills. If they had secured the resignations of the Ministers earlier, the session could go on and the Bills could be passed," she further added.  
Earlier in the day, scores of Youth Congress workers today clashed with police while staging a demonstration outside the BJP headquarters against the opposition party's alleged "reluctance" to engage in a debate.