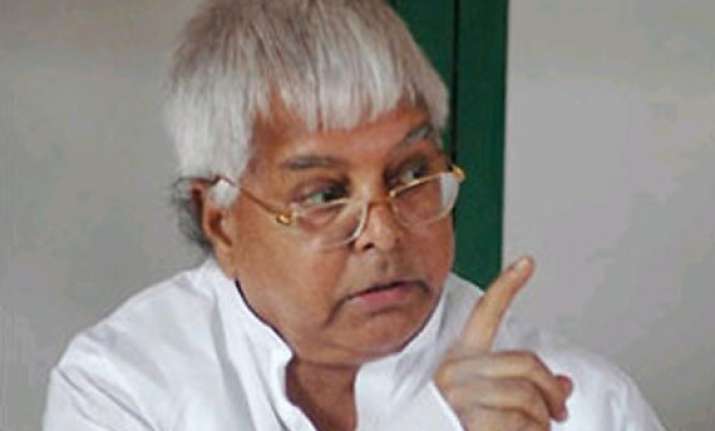 Ranchi: Facing the toughest battle of his long political career, jailed RJD supremo Lalu Prasad today saw God in judges trying the multi-crore fodder scam cases against him and several others.
"No problem, sir. You are like God for us," Prasad quipped in response to a query by Special CBI Judge A K Mishra during video conferencing whether he had any problem.  65-year-old Prasad also said everything was fine.  
When the Judge reached the Video Conferencing Hall at the court premises here, Prasad, who was sitting inside the hall at the Birsa Munda Central Jail at the other end, stood up and greeted him with folded hands and said Namaskar.  
Prasad, sitting JD(U) MP Jagdish Sharma and former MLA R K Rana appeared through video conferencing before the CBI court in another fodder scam case relating to Chaibasa treasury.