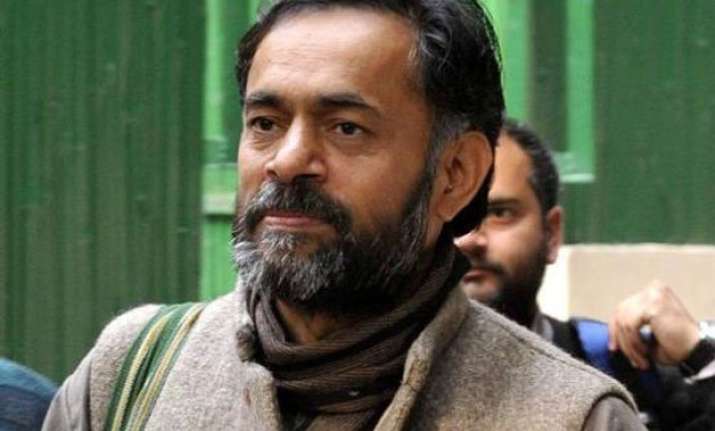 New Delhi: AAP leader Yogendra Yadav may have been involved in a bitter fight with Chief Minister Arvind Kejriwal but he appeared to defend the party chief on Thursday against allegations of horse-trading.
Calling the emergence of certain audio clips purportedly featuring Kejriwal's voice as a "sting-fest" , Yadav said "innocuous conversations" were being presented as stings to "discredit" AAP.
"One incident is being used to discredit the entire movement. Now innocuous conversations are also being presented as stings. Big accusations are flying sans any evidence. The media is happy to dish it all with a glee," a post on his Facebook page said. "Whatever our internal differences, no one from this movement can possibly enjoy let alone join this mudslinging.
"All of us must join hands to preserve the organisational unity and ethical integrity of this movement," it added. This assumes significant as Yadav and Prashant Bhushan, who were ousted from AAP's Political Affairs Committee, have been at odds with the party leadership over various issues including efforts to form a government with the help of Congress last year.
Former party MLA Rajesh Garg on Wednesday had accused Kejriwal of trying to poach six Congress MLAs to form government last year following which the party's prominent Mumbai face Anjali Damania quit the party. Yesterday former Congress legislator Asif Mohammed Khan alleged that a senior AAP leader had offered him a ministerial berth in return for support.
"The manthan in the last few days has produced good deal of visha; it's time now for amrita. Or so I hope," he said. Yadav, who had also issued a joint letter with Bhushan rejecting the allegations of anti-party activities against them, wondered whether "powerful forces" were behind the tumult in the party.
"… Is this situation playing into the hands of those powerful forces who would rather that the idea of AAP is nipped in the bud?," he asked adding the need to "resist" such designs.
"The spate of attacks on the party in the last two days can only evoke deep anguish. Have received messages from thousands of volunteers. Everyone is hurt and pained," he said.