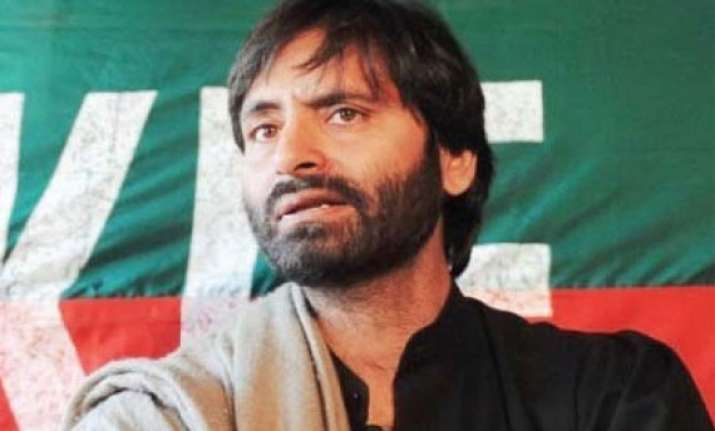 Srinagar, Nov 23 : Jammu and Kashmir Liberation Front chief Yaseen Malik has  threatened 'dangerous consequences' if Parliament attack death row convict Afzal Guru was hanged.
Malik said here on Thursday that the valley would witness a return to violent conflict if Afzal Guru was hanged.  "Since 2008, we have kept our movement non-violent, but if Afzal is hanged, the valley would return to violence", said the JKLF chief.
The Supreme Court has already ordered that Afzal Guru be hanged to death, and the President has returned his mercy petition to the Home Ministry.
Malik reminded that in 1984, the execution of militant leader Maqbool Bhat, gave rise to a violent movement in the valley.
Maqbool Bhat, the co-founder of Jammu Kashmir National Liberation Front, was hanged within days of an Indian diplomat Ravindra Mhatre being shot dead in Birmingham, England by Kashmiri militants. Maqbool Bhat was the first Indian to hijack a plane in India. In 1971, he masterminded the hijacking of Indian Airlines plane to Lahore. His mercy petition was rejected by the then President Giani Zail Singh.