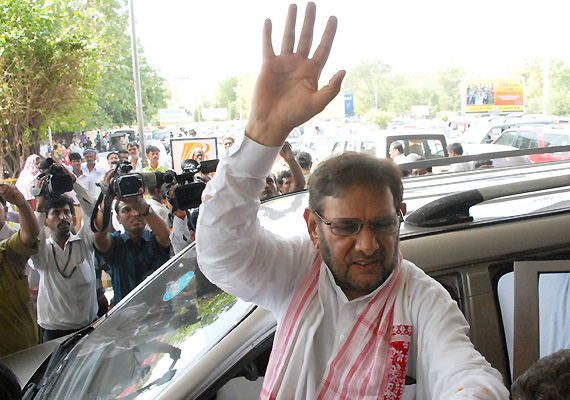 Lucknow, Feb 14: The JD(U) today said that unlike other parties, which are busy promising sops to woo electorate during the ongoing Uttar Pradesh polls, it will not give single penny to anyone and would insure development of the state.

JD(U) president Sharad Yadav today released his party's manifesto here with a promise of all round development of the the state like Bihar, where the party is in power.

"Unlike other parties, I will not give a single penny to anyone. Instead, our party will focus on fundamental problems of the state and ensure that it witnesses all round development," JD(U) national president Sharad Yadav said while releasing party manifesto here.

The party is contesting the UP assembly election without alliance with any political party.

Yadav said that though he was aware of the ground realities and was not claiming to form a government in Uttar Pradesh, he wanted people to know priorities of his party, which is ruling in Bihar and changed it in past seven years.

"Despite having rich natural resources, people of the state are living miserable life. Our party will focus on power generation and improvement of law and order. All the mafia elements will be put behind bars," Yadav said.

Besides, focus will also be on opening of schools and hospitals and construction of roads, he said.

Alleging that four parties—SP, BSP, BJP and Congress were involved in frivolous debate during election time, Yadav said that the issue of outsider was a non-issue and blamed media for raking it unnecessarily.

Talking about the promise of 4.5 per cent reservation to minorities by Congress, Yadav said that it was not possible and is unconstitutional.

About the FDI in retail sector, Yadav claimed that with the help of Mamata Banerjee's Trinamool Congress he and the entire opposition got the move stalled that could have affected livelihood of 22 crore traders.

Replying to a question regarding possibilities of Trinamool Congress joining NDA, Yadav said that many would be joining the NDA in the days to come.

"The names will be told to you at the opportune time," he said.