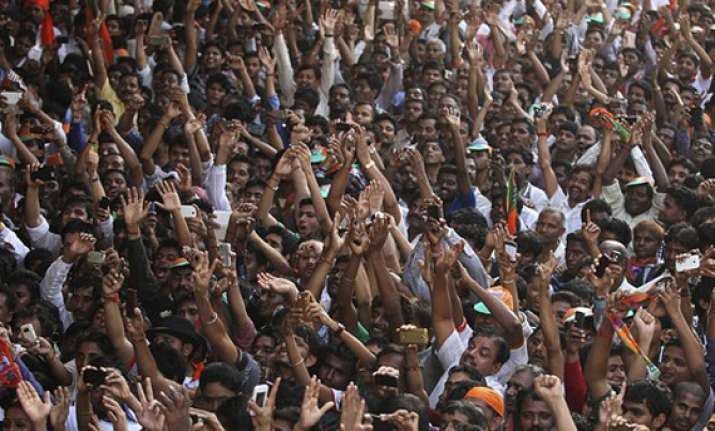 New Delhi: Staggered parliamentary election to decide who will get to govern India the next five years starts at 7 a.m. Monday, with the BJP, voted out 10 years ago, widely seen as having the upper hand.
The nine-phase polling that will end May 12 begins with voting in five of 14 Lok Sabha constituencies in Congress-ruled Assam and one of the two in Left-held Tripura in the northeast Monday.
The nationwide vote count will take place May 16.
The massive exercise will involve 814 million electorate, with 120-150 million first-time voters, hundreds of candidates -- nominations are still being filed -- and dozens of political parties all over the country.
A political pundit Sunday hailed the once-in-five-years parliamentary battle.