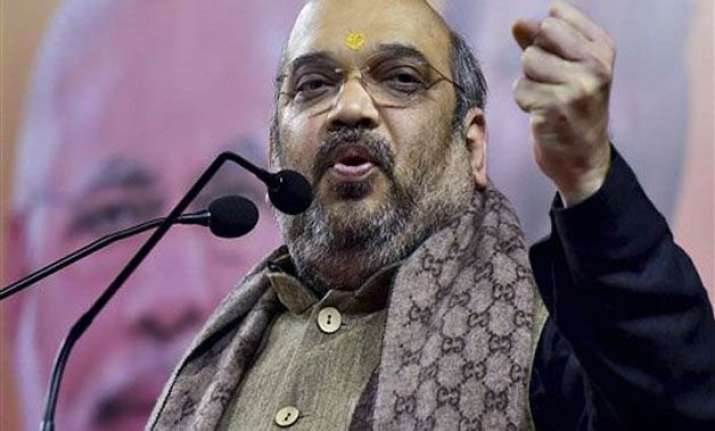 Amritsar:  BJP chief Amit Shah today said that the borders of the country were safer with his party at the helm, as he attacked Congress leader Rahul Gandhi saying "Italian glasses" on his eyes were not letting him differentiate between the UPA and NDA rule.
The BJP leader attacked Gandhi for his last year's comment in which the Congress leader had targeted Prime Minister Narendra Modi, saying he has done nothing despite "many provocations" from Pakistan.  
"There are Italian glasses on the eyes of Rahul who is unable to see the difference between UPA and BJP government.
"During UPA rule, it was Pakistan which used to start the firing and continued with it as per its will.
Now the situation is changed, as now Pakistan starts the firing but Indian Army stops it giving befitting reply to them," Shah said.
Shah was addressing party workers at an event near here, barely 20-km away from the Indo-Pak international Attari/Wagah border.
The BJP president hit out at the previous Congress government at the Centre, saying unlike past the present NDA government has always given befitting reply to Pakistan whenever gunshots were fired towards India.
"It is the BJP government which always gives befitting reply when Pakistan fires towards India.
Our forces have always silenced the Pakistani guns," Shah said. "Firing is started by Pakistan but now Indian Army ends it," he said.
The BJP leader said that during the present BJP-led government at the Centre "our international boundaries are more safe" as compared to UPA previous governments.