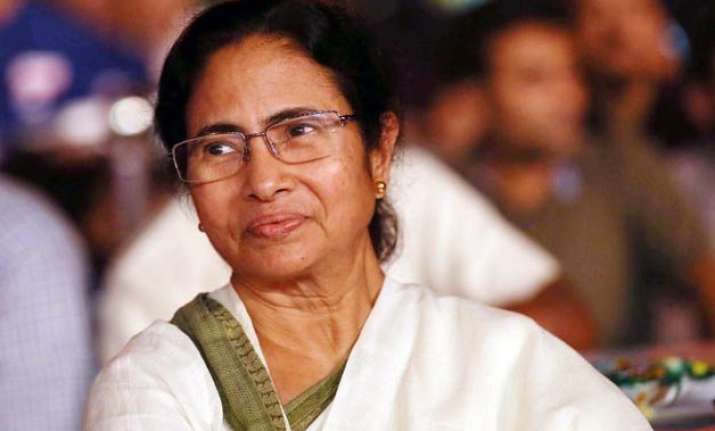 Kolkata: West Bengal Chief Minister Mamata Banerjee on Tuesday denounced the BJP for spreading the "poison of communalism" in the state and said her Trinamool Congress will take on the "unethical alliance" of the BJP, Congress and CPI-M in the 2016 assembly elections.
"I tell the Congress, the BJP and the CPI-M that they do not have any relevance in Bengal. They do not have any principles. BJP-Congress-CPI-M… you are shame, shame," she told hundreds of thousands of supporters.
"You go on spreading lies and canard. You do not have any space here. TMC (Trinamool Congress) can do it (fight) alone, with dignity and its head held high... 
"Earlier it was against the CPI-M but now the fight (andolan) is against the centre," she told the mammoth party rally here.
The rally was held in memory of 13 Congress activists who died in police firing during a blockade of Writers' Building (state secretariat) on this day in 1993. 
Banerjee was then in the Congress while the CPI-M-led Left Front was in power in the state.
The Trinamool organises the Martyrs' Day rally every year on July 21.
Hitting out at the CPI-M which the Trinamool ousted from power in the 2011 elections, the chief minister said its seats would go on declining.
"You got 34 years to develop the state, but did nothing. The more you challenge us, one by one your seats will go on decreasing. You do not have the power to fight," she said.
"Even if you (BJP, Congress, CPI-M) become one, TMC will fight with principles, with dignity with the 'Maa Maati Manush'," she added. "We will not bow down. We are not afraid of agencies.