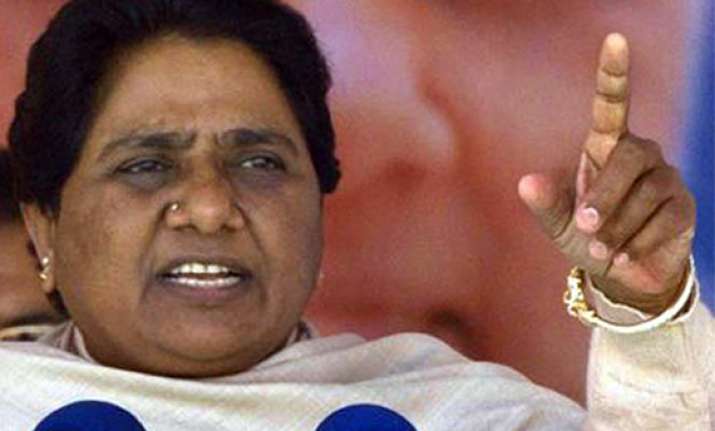 New Delhi, Dec 3: Holding her cards close to her chest, Bahujan Samaj Party (BSP) chief Mayawati Monday said that her party does not support FDI in multi-brand retail, and would decide how to vote on the "floor of house" Dec 5.
Dec 5 is also when the matter will be put to vote in both houses of parliament.
Emphasising that FDI in retail would impact small shop owners, farmers and small scale industries, Mayawati appealed to the government not to implement it in haste.
"Inviting FDI in retail without clauses for the use of local produce would mean an invitation to foreigners to earn maximum profits here. FDI in retail will affect farmers and small traders," she told reporters.
"We don't support FDI in retail. Without seeing the results, we cannot currently support the policy to introduce FDI in retail. We will decide about voting on the floor of the house as we don't want to stand by communal parties," she said.
Mayawati said the government needs to consider adverse effects of FDI in retail and not take a rushed decision.