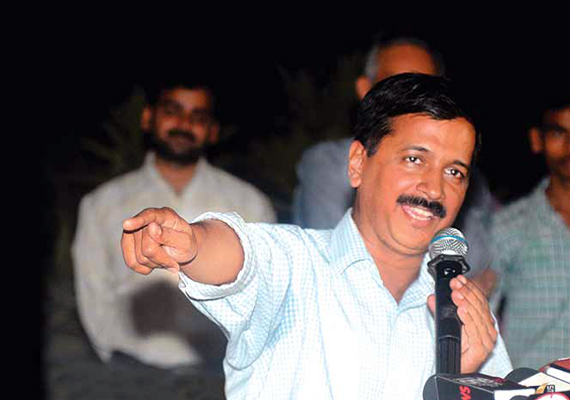 New Delhi, Aug 20: Members of erstwhile Team Anna on Sunday threatened to file a PIL in court and carry out a referundum to "expose" the UPA on coal block allocations if the government does not constitute a special team to probe allegations.
The decision was taken at a meeting of NGO India Against Corruption (IAC) attended by Arvind Kejriwal, Prashant Bhushan and others.
"We have raised it on May 25. All our allegations have come true now. All parties are involved in it since screening committees have representatives of states also.  
"We demand cancellation of allotments of coal blocks.  Lodge FIR, constitute an SIT, failing which we will file PIL in court and carry out referundum on the issue to expose the government," Kejriwal told reporters after the meeting.  
The remarks of the IAC member came two days after CAG report which said the exchequer lost around Rs 1.86 lakh crore due to coal bloc allocation without competitive bidding.  
Today's meeting came a week ahead of the first round of deliberations of the preparatory committee, whose constitution is yet to be revealed, to form a political party by erstwhile Team Anna.
Though there were discussions about the future course of action, the members did not confirm whether they have finalised the names of those who will be present in the committee.
An IAC member said the discussions were still on and they were yet to finalise the names of the preparatory committee, which will have 80-100 members from across the country.  The preparatory committee, which will have members from various movements and organisations, is likely to have some senior judges also.
Sources said the preparatory committee will finish its work by October two and it is likely that the launch of the party will be announced on that day.  An internal Lokpal, having retired judges as its members, will be constituted to ensure internal discipline within the party, they said.
The IAC members had discussions with volunteers from Delhi and UP since August 16 to form district forums.