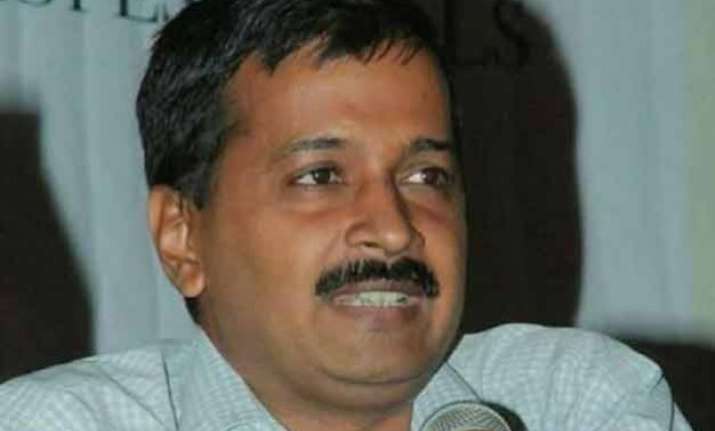 In an Interview to India TV, Aam Aadmi Party's senior leader Sanjay Singh expressed concern over the recent spate of events including internal differences in the party and the subsequent public outbursts of the party members. Sanjay was at Ambedkar Nagar (UP) to attend 'Holi Milan Samaroh' on invitation of the local district committee.
Talking on Ashutosh's recent book on Kejriwal, he said, "After Lok sabha debacle, when our deposits were forfeited in 400 constituencies, we were very disappointed.  People in Delhi were also miffed over Arvind's resignation from CM post. In between this, Yogendra bhai wrote down a letter alleging and questioning Kejriwla's actions. Attempts were made to remove Arvind from National convener's post."
"I have told earlier also that internal matters of the party should be discussed internally. The recent developments are hurting our reputation and making us an object of ridicule, we had decided earlier that we will not discuss the matter in public domain but then Mayank (Gandhi) posted a blog," he added.
"During party's meet, Kejriwal broke down and said that I could fight with anybody any party, BJP but I cannot fight with you Yogendra jee  and Prashantjee. He offered his resignation. Ashutosh and Anjali also started crying," he said.
 
On Anjali Damania's recent revelation on Prashant Bhushan Sanjay said, " If  things have stooped so low that Prashant Bhushan wanted our party to lose elections, it would have meant that the efforts of hundreds of thousands of our party members should have gone in vain. We were trying to stop the victorious spree of BJP and Modi. His father has also said that Arvind is party's third leader."
In the party's meeting on 4th march, we sat to sort out our differences internally and decided to not make it public but they started finding fault in most of our decisions---in selection of candidates, the party's funding but why couldn't our fellow members respect the public mandate which is clearly with us.
He further stressed that people have huge expectations from us and these developments are hurting the party.  Allegations of dictatorship on Kejriwal are totally groundless. He hasn't even taken any departments; he is fully dedicated for the cause of the party.