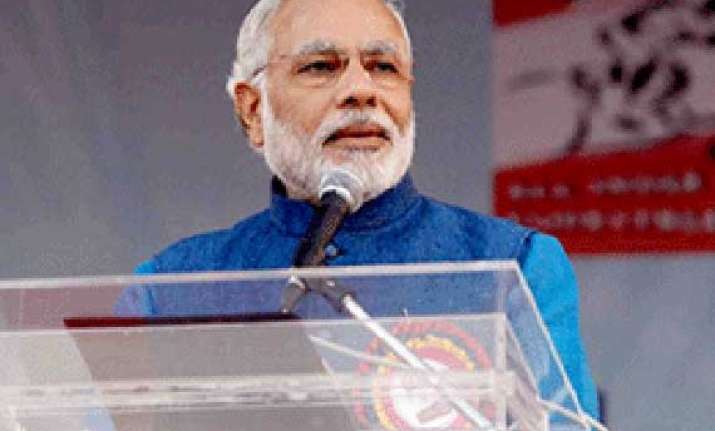 New Delhi: BJP prime ministerial candidate Narendra Modi has said, if his party came to power, it would encourage FDI in those sectors, where it can generate jobs for the youth and growth in employment.
In an interview to The Economic Times, Modi said, "while we have expressed our reservations on FDI in multi-brand retail, our party manifesto is very clear that we welcome FDI in all sectors...As regards individual cases, any decision will depend upon the merits of the case."
"We are equally committed to take care of investor sentiments and to ensure that we do not send any message of uncertainty and lack of continuity in decision-making process".
Modi said, if his party comes to power, it will inherit an economy which is in very bad shape.
"The NDA governent had demitted office in 2004 leaving the GDP growth rate in excess of 8.5 per cent. India was poised to attain double digit growth rate...When UPA is going out of power, the GDP growth rate has done down to 4.5 pc, inflation is at an all-time high and the mood is of pessimism", Modi said.
The BJP primeministerial contender said, "we are very clear that we want a government that does not shy away from taking decision...There should be credibility, clarity and continuity in both policy formulation and its implementation."
On electoral prospects, Modi said, "Now, it is almost certain that the pre-poll alliance of NDA will get a clear majority."