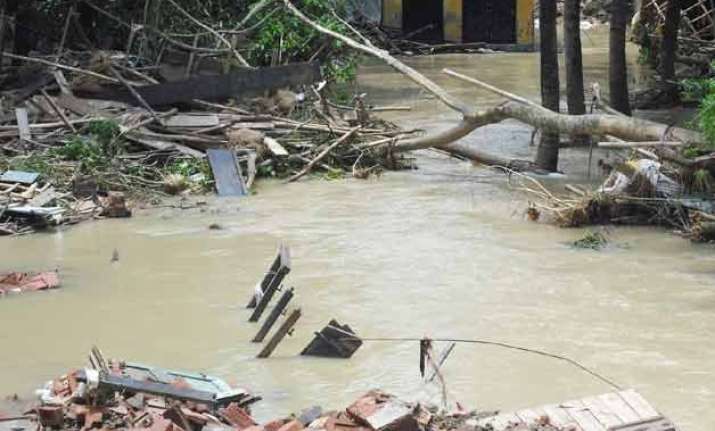 Kolkata:  West Bengal Chief Minister Mamata Banerjee on Monday blamed the release of water from barrages for the deterioration of the flood situation in two Bengal districts and expressed hope the situation in all the affected districts will improve from Tuesday.
Over 12 districts have been hit and over 36 lakh people affected by the heavy rainfall. The death toll due to heavy rain and floods crossed 50 on Sunday.
"The flood situation has improved in Birbhum and Murshidabad districts, whereas condition in Bardhaman continues to be the same," Banerjee told the media before beginning her tour of Ashoknagar in North 24-Parganas.
"The flooding in Hooghly and Howrah districts have worsened and will deteriorate a bit further as DVC (Damodar Valley Corporation) has released more water," she said.
The Trinamool Congress chief, who personally monitored the flood situation overnight at the state secretariat Nabanna, is set to distribute relief material in the area while Trinamool Congress leaders and MPs have been designated to cover other localities of the state.
Banerjee said besides 47 municipalities, 210 blocks and 9,691 villages were affected by the flood due to heavy rains triggered by Cyclone Komen.
Crops in over 2.1 lakh hectares of land were destroyed across the state, she said.
According to Irrigation Minister Rajib Banerjee, DVC has released 90,000 cusecs of water since last night compounding the woes of flood-hit residents.