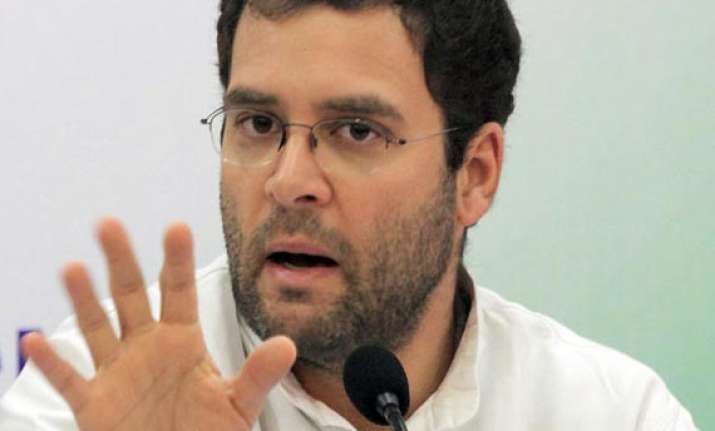 New Delhi: In an intensification of 'war of photographs', BJP today came out with a picture which purportedly shows Rahul Gandhi riding pillion on a motor cycle with one Asif Billa, an alleged history sheeter of Rajasthan.
The BJP displayed an undated picture, purportedly showing Rahul, to hit back at Congress which yesterday released pictures of Narendra Modi purportedly with one Afroz Fatta, a Hawala racket accused.
BJP spokesperson Meenakshi Lekhi said politicians cannot escape being photographed with anybody as they are in public life.
"But how will you explain this?" she asked while showing the photograph in which Rahul is seen purportedly with Asif.
"The way Rahul Gandhi is riding pillion on the motor cycle, do we assume that they are good friends and Rahul Gandhi is responsible for whatever Asif Billa has done...," Lekhi asked.