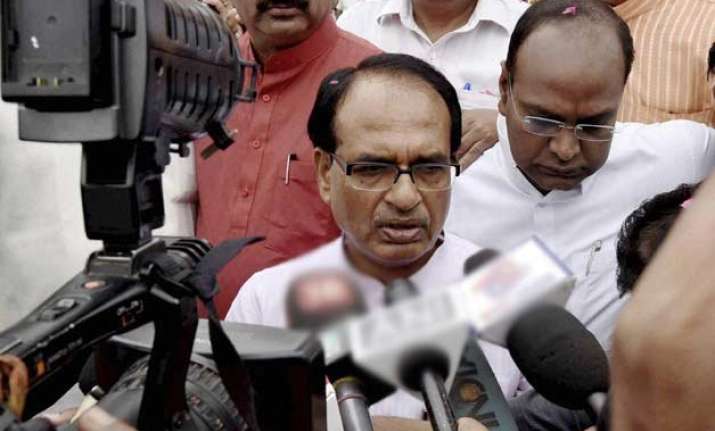 Gwalior: Ashish Chaturvedi, one of the four whistle-blowers of Madhya Pradesh Vyapam scam said he will name the "big fish in the scam including Chief Minister Shivraj Singh Chouhan."
Chaturvedi has allegedly been threatened 10 times and even attempts have been made on his life but that is not enough to deter him from his mission.
In an interview to NDTV, Chaturvedi said, "Even if I die as a result, I want to name the big fish - starting with Chief Minister Shivraj Singh Chouhan."
More than 40 deaths and a recent warning that he would be "cut into pieces" has not made Chaturvedi any less committed to his campaign.
26-year-old Chaturvedi has been given lifetime police protection after a court ordered Madhya Pradesh police.
Chaturvedi said he began his investigation in 2009, when he met doctors for the cancer treatment of his mother. He encountered doctors who lacked in basic training and knowledge. Several other tip-offs about the doctors led to a police case and then investigations.
He said, "When I met an official to disclose important information, they told me this whole well is laced with bhaang (intoxicant)...drink from it and you too will enjoy the high."
In 2013, reports emerged that an organised racket was running in the state that paid bribes to top politicians and bureaucrats in exchange for allowing proxy candidates to take qualifying exams for government jobs and colleges.
The scam is being investigated by a special task force of Madhya Pradesh police under the supervision of the High Court. More than 40 people linked to the scam have died so far which implies ruthless cover-up.
Opposition parties including the Congress and Aam Admi Party (AAP) have demanded a Central Bureau of Investigation (CBI) probe into the matter monitored by the Supreme Court. Congress has also demanded CM Shivraj Singh Chouhan to resign so a fair probe could take place.