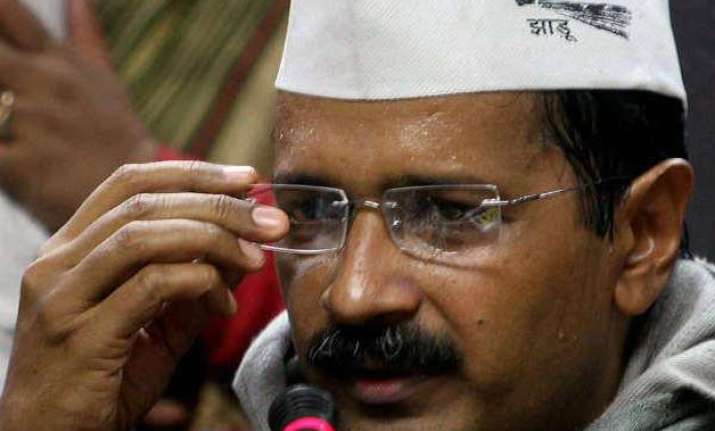 New Delhi:  Aam Aadmi Party today described Madhya Pradesh's Vyapam scam as a "black hole" which has "claimed several lives", as it sought resignations of Chief Minister Shivraj Singh Chouhan and Governor Ram Naresh Yadav and called for a Supreme Court monitored SIT probe.
"We also demand removal of MP Governor Ram Naresh Yadav against whom an FIR has been registered in the scam. We ask Narendra Modi why Yadav has not been removed so far even as many Congress appointed Governors have been removed," said Delhi AAP Convener Dilip Pandey.
"We have three main demands including termination of MP Governor by the Centre, an independent inquiry by SIT into each death including mysterious death of TV journalistAkshay Singh connected to Vyapam scam and we also urge Supreme Court for a time-bound SIT probe into the scam under its monitoring," he said.
Also Read: One more Vypam death; Jabalpur Medical College dean found dead in Delhi hotel
Citing examples of deaths of TV journalist Akshay Singh and dean of Jabalpur medical college Arun Sharma, he said,"One by one, many accused and others related to the scam are dying and it was the duty of all to expose the truth behind the deaths."
He doubted the credibility of probe by SIT under the MP government.
Terming the Singh's death as "mysterious", Pandey said, "How is it possible that an SIT under MP government which itself under questionable situation, will expose the scam and deaths associated with it."
Also Read: Vyapam scam: Rajnath Singh speaks to MP CM over journalist's death
"How can anyone believe that the Centre and MP government, whose vested interest is coming out in this matter, will come out with an impartial inquiry of the scam," he said.
Delhi Chief Minister and AAP national convenor Arvind Kejriwal has also demanded a thorough probe in Vyapam scam and the deaths associated with it.
"Vyapam scam and all deaths so far ought to be thoroughly investigated. Guilty must be punished. Something MUST be done to prevent more deaths," he said in a tweet.
"The Vyapam scam in MP is going on for over a decade and many politicians, bureaucrats, candidates and their parents were involved in it," said Alok Agarwal, convener of MP unit of AAP.
Terming the scam and deaths associated with it as a "big conspiracy", he added that the future of lakhs of youth was at stake due to the scam.
"It is a very big conspiracy and even the ministers of the state government were in jail and the government should resign," he added.
The AAP unit in MP is holding protest in Bhopal, Ujjain, Inodre and Jabalpur, against Chief Minister Chouhan today, he said.
A nationwide protest will be held against "corrupt" Central government and MP government, on July 11, Pandey said.