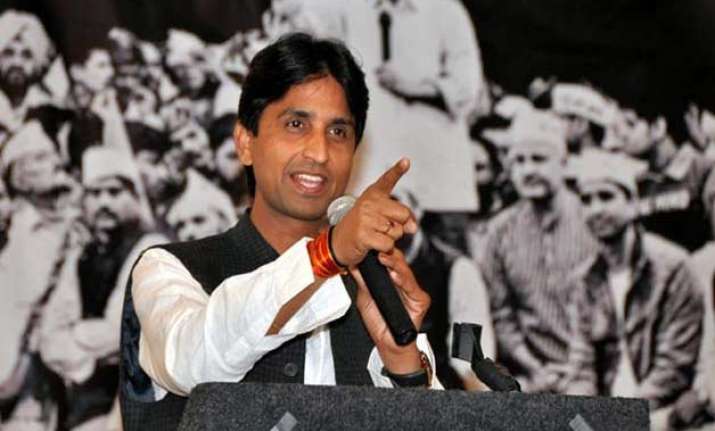 New Delhi: Strongly supporting Arvind Kejriwal at the National Council meeting, party leader Kumwar Vishwas had slammed rebel leaders Yogendra Yadav and Prashant Bhushan for tarnishing the image of the AAP chief in public.
Addressing National Council members yesterday, he had said, "You (Bhushan and Yadav) spoke on the road against the person whom you chose as the national convenor of the party three years back.
"What kind of political wisdom is this that even when no body is asking for resignation of Rahul who brought great Congress to 44 seats, you are asking for Kejriwal's resignation who won 66 seats for his party (in Delhi)."
Noting that disagreement and dissent were common, Vishwas said that two years ago he had a "dispute" with Kejriwal and Mayank Gandhi and many other partymen had come to talk to him and for two months their was no communication between them but nobody knew about it.
In this party, the doors are open to become Arvind and Manish Sisodia but you need to work hard, sleep in open at 4 degrees, he said.
Vishwas revealed that he had told the party leaders that he also opposed the 12 party candidates in Delhi elections, "I told Manish Sisodia that I will not canvass for the 12 candidates against whom objections were raised by Prashant and Yogendra Yadav unless an inquiry was conducted against them."
"This cannot be allowed that you will leak the mail, talk outside the party. Arvind is our leader but Arvind is arrogant. Arvind is our friend but Arvind is undemocratic," he said while mocking rebels allegations against AAP chief.
He called upon the National Council members to extend support to Kejriwal and boost his confidence and enable him to work".