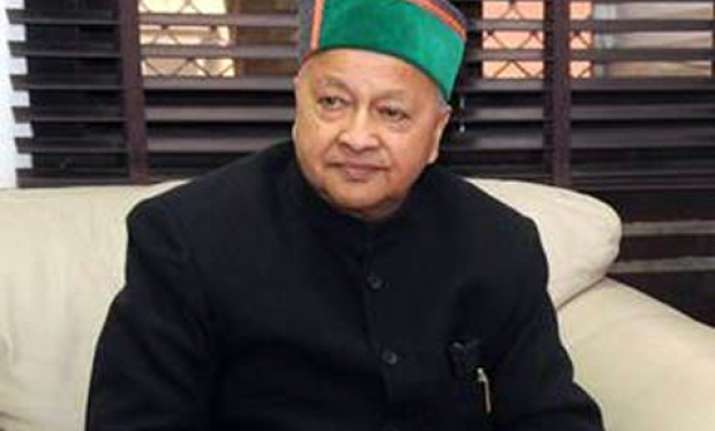 New Delhi, Jun 26:
Union Minister Virbhadra Singh today resigned in the wake of a Himachal Pradesh court framing corruption charges against him.
Singh, a former H P Chief Minister, quit on moral grounds after being slapped with charges of conspiracy and corruption in a 23-year-old case, sources close to him said.
The 78-year-old Union Minister for Small, Micro and Medium Industries handed over his resignation to Prime Minister Manmohan Singh.
He had met Congress President Sonia Gandhi last evening and had dismissed as "concocted" the evidence against him in the infamous CD case.
"The evidence is concocted. The CD has not been authenticated. They have not compared my voice," he had said.  Asked yesterday whether he would resign, he said, "I don't care for my office at all.
I don't want to embarrass my party and the Prime Minister. As and when the occasion arises, certainly I will take appropriate action".  
Asked about the resignation, AICC general secretary in-charge for Himachal Pradesh Birender Singh said the party had not asked him to resign and if anything has been done, it would have been done on his own by the Minister.
The resignation of Singh, a five time Chief Minister, has come just a few months ahead of the Assembly elections in his native state.
The state is currently being run by the BJP.