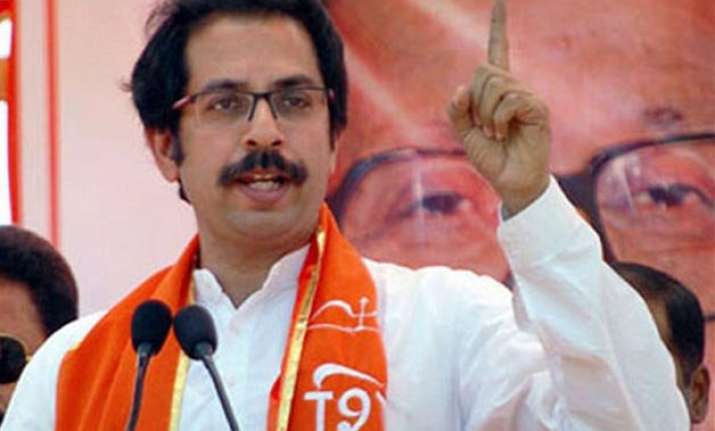 Mumbai: Against the backdrop of BJP's crushing defeat in Gondia and Bhandara Zilla Parishad polls, the Shiv Sena today said the results reflect the sentiments of the people and if corrective steps are not taken, entire Vidarbha will show similar results like the two districts.
Sena said it was result of the support of people of Vidarbha during the Lok Sabha and state Assembly elections that a leader from the region could become the Chief Minister and if corrective measures are not taken, entire Vidarbha will become Gondia and Bhandara.
"BJP had the complete support of Vidarbha during Lok Sabha and Assembly polls which led to a person from the region becoming the chief minister of the state. But, the party has lost the first important election there after the Assembly polls.
If people think the previous government was better than this one, then, corrective steps need to be taken soon," the BJP-ally said in an edit in party mouthpiece 'Saamana'.
It further said excuses of elections being won by the Congress and NCP using 'money power' cannot be made anymore.  "Money is showered by the party that is in power. If somebody still says money power was used, then what Election Commission and police were doing?
Also, inspite of using money power in the General and Vidhan Sabha election, people did not vote for the Congress and NCP," it said.  It further pointed out the people reaction (results) towards the government at a time when the CM and other important ministries are held by leaders from Vidarbha.  
"Thousands of farmers commit suicide every year as they are burdened with financial problems. If this continues, it will not take time for the whole of Vidarbha to become Gondia and Bhandara.
The pain of the Vidarbha region has been reflected in these elections," Sena said.  In the Gondia and Bhandara zilla parishad polls held on June 30, NCP won 20 seats in Gondia, followed by Congress that won 16 seats. BJP could only secure 17 seats against 27 it won in previous 2009 ZP elections, while Shiv Sena failed to win a single seat.
In Bhandara, Congress won 19 out of a total 52 seats, NCP 15, BJP 13, while the Sena could manage to win only 1 seat.