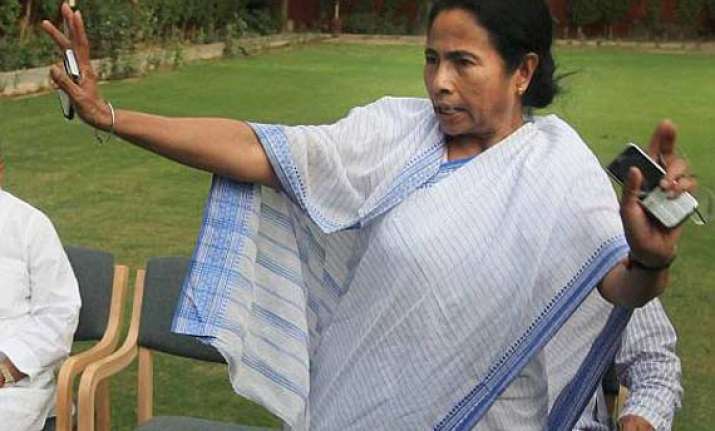 Kolkata: Several victims of human rights violations in West Bengal who were attacked for raising their voices against the ruling Trinamool Congress have decided to approach union Home Minister Rajnath Singh.
The likes of Jadavpur University Professor Ambikesh Mahapatra earlier arrested for circulating mocking graphics of Chief Minister Mamata Banerjee, will be writing to National Human Rights Commission and Rajnath Singh seeking protection after Trinamool "goons" attacked a rally called by them.
Mahapatra and others organised a street workshop in Diamond Harbour in North 24 Parganas district Aug 23 under the banner "Aakranta Amra" (We the Victims) to raise their voice against the Banerjee administration's excesses when alleged Trinamool supporters attacked them and disrupted the meeting.
"The attack was not on us but on freedom of speech and expression and democracy as a whole. Despite our repeated pleas, the administration has done nothing to allay our fears. So we have decided to approach the NHRC and the union home minister," Mahapatra said.
Mahapatra said "Aakranta Amra" members, including farmer Shiladitya Chowdhury who was labelled a Maoist and thrown behind bars for publicly questioning Banerjee, are living in fear after the attack.
"Our efforts to meet the superintendent of police, South 24 Parganas have not materialised as he has refused to meet us. So, we are compelled to look to the centre," he added.
Meanwhile, police have arrested two people in connection with Saturday's attack in Diamond Harbour.