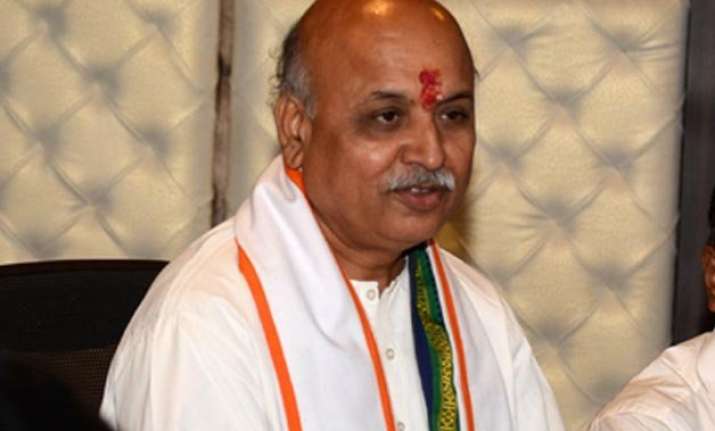 Allahabad: The Vishwa Hindu Parishad today strongly reacted to the vehement opposition to "composite townships" for rehabilitating Kashmiri Pandits who have been living in exile for decades and said "separatists have no right to tell India where religious minorities in Jammu and Kashmir ought to live and do business".
"Kashmiri Pandits and Sikhs living in the Kashmir Valley were subjected to untold brutalities at the hands of Pakistan-backed separatists in the 1990s. This compelled the hapless religious minorities to seek shelter in other parts of the country, abandoning their properties back home.
"Now, when the perfectly legitimate move for their rehabilitation is being initiated, these separatists are throwing tantrums," VHP International Working President Praveen Togadia said in a statement issued here.
Togadia's statement comes close on the heels of some of the row that has erupted in Jammu and Kashmir over a proposal of the BJP-led NDA government at the Centre for "composite townships" in Jammu and Kashmir where the displaced Pandits could return and start a new life.
The proposal, while being decried outright by separatist leaders, has been rejected by J-K Chief Minister Mufti Mohammed Sayeed who has disapproved of "Israeli-type settlements" and made it clear that the Pandits would be reintegrated "as part of the Kashmiri society and not as an isolated community".
Togadia also came down heavily on Jammu and Kashmir Liberation Front chief Yasin Malik for calling a bandh tomorrow in protest against the proposed composite townships and demanded that the separatist leader and his ilk be "immediately arrested and tried in a fast-track court on charges of sedition".