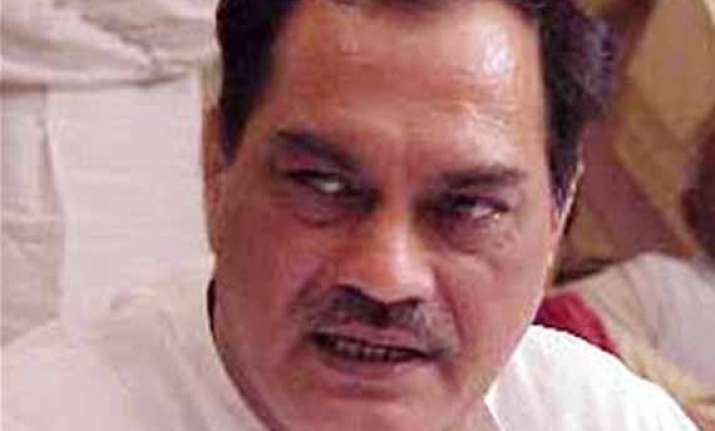 Chandigarh: Former union minister Venod Sharma, who was one of the closest aides of Haryana Chief Minister Bhupinder Singh Hooda, Wednesday quit the Congress party.
Sharma, who is the sitting legislator from the Ambala city assembly seat, said that he had quit following certain recent decision taken by the Congress but did not specify the decisions. He sent his resignation to Congress president Sonia Gandhi.
Sharma is likely to join the Haryana Janhit Congress (HJC), which is head by former Haryana chief minister Bhajan Lal's son Kuldeep Bishnoi, Thursday, said informed sources. The HJC has an alliance with the Bharatiya Janata Party (BJP) in Haryana.
Sharma has been the closest aides of Hooda since March 2005 when the latter became chief minister. He was inducted in the Hooda government as a cabinet minister but was forced to quit a year later after his son, Manu Sharma, was convicted and sentenced to life term by a court in the murder case of model Jessica Lal.