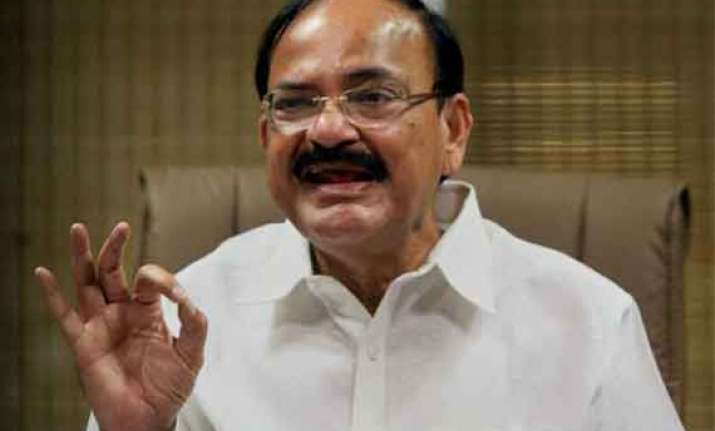 New Delhi: Urban Development Minister Venkaiah Naidu Thursday conducted a surprise inspection of his ministry here and found many officials absent.
Naidu reached Nirman Bhawan - which houses the ministry - at 9 a.m. and walked into the rooms of officials and found many of them empty.
"He noticed rooms of several officers and reporting staff empty as they were yet to reach office," a government official told IANS.
While the minister found electric wires dangling in the corridor, he expressed unhappiness over upkeep of the canteen.
Naidu later called the secretary and other senior officials to convey his displeasure.