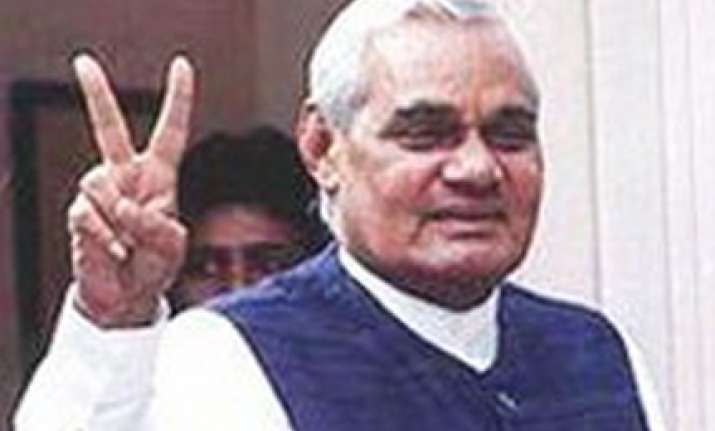 Hoping to sway the electorate with the charisma of former Prime Minister Atal Bihari Vajpayee, BJP on Wednesday issued an appeal from the ailing leader to the voters of Maharashtra and Haryana to vote for the party.
In the statement, Vajpayee expressed regret that he cannot campaign due to ill-health.
He had issued similar appeals to voters during the Lok Sabha and earlier assembly elections.
"Unfortunately, in the last ten years, life is unsafe in Maharashtra. Law and order is in disarray. There is all-round corruption. Farmers are committing suicide. Back-breaking price rise has affected the common man. Unemployment is increasing. The Congress-led government has been unsuccessful in dealing with crisis in water, power, drought and floods," he said in his appeal.
Vajpayee urged the voters to back the BJP-Shiv Sena alliance, which has ruled Maharashtra in the past.
He also asked Haryana voters to support BJP in the polls for all-round development of the state.
"The other political parties in the fray in Haryana have no vision or any concrete plans. As such, BJP is the only alternative as it has the determination to ensure safety and prosperity of the people," he said. PTI