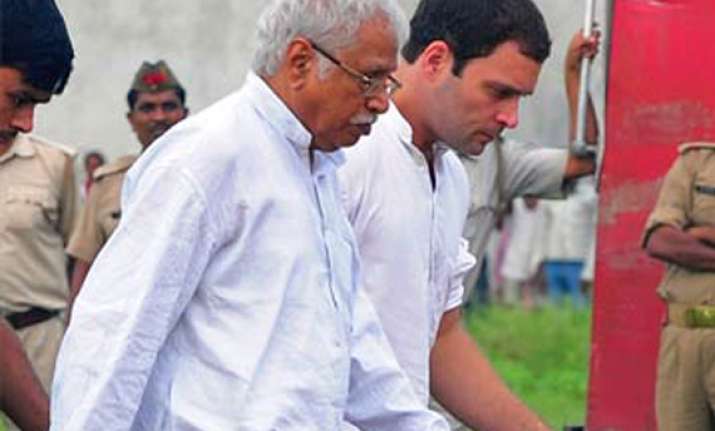 Vadodara: Congress's Vadodara city unit president Narendra Rawat today criticised BJP's prime ministerial nominee Narendra Modi for the latter's statement that the Congress changed its Vadodara candidate because he is a Dalit.
Modi had made the statement on Wednesday while addressing a rally in East Delhi, which has a significant number of Dalit voters. Modi had alleged that the Congress replaced Rawat as its Vadodara candidate since he is a Dalit.  
In a statement released here today, Rawat came down heavily upon Modi for misusing his name for false propaganda and misguiding Dalits, pointing out that when the Vadodara seat is a general seat, there is hardly any question of injustice being meted out to Dalits.
"I had won the primaries to become the party candidate and withdrew from the contest on my own. I pleaded with the party high command including Sonia Gandhi, Rahul Gandhi and Ahmed Patel to field another powerful candidate in my place, who can ensure Modi's defeat in the election," he said.  
"Because I felt that the party needed a seasoned and experienced candidate to take on Modi, while it was a new experiment for me to contest Lok Sabha polls," Rawat said.