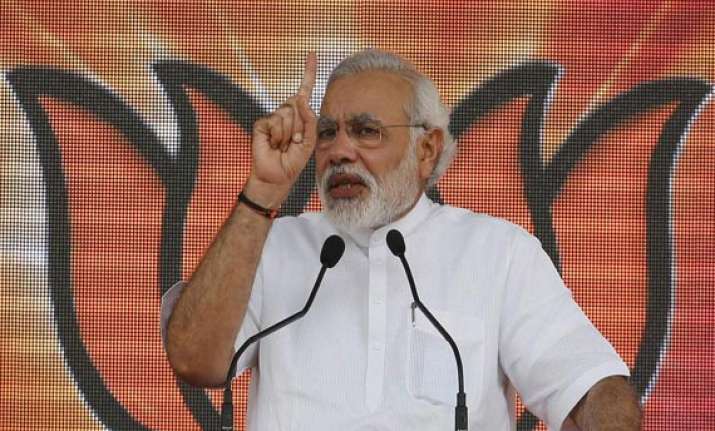 New Delhi:  BJP's prime ministerial candidate Narendra Modi Tuesday said the effects of last year's floods in Uttarakhand could still be felt there and both the central and state government have failed to rehabilitate and compensate people.
"The victims of the flood are still crying... you have your government in Delhi as well as in Uttarakhand, but still you can't help the affected people," Modi said addressing a 3D rally.
"You can do anything to win elections but you don't have time to address the people's concern," he said.
The Bharatiya Janata Party leader further said a government that has failed to protect the people of Uttarakhand was useless and did not deserve to govern the country.