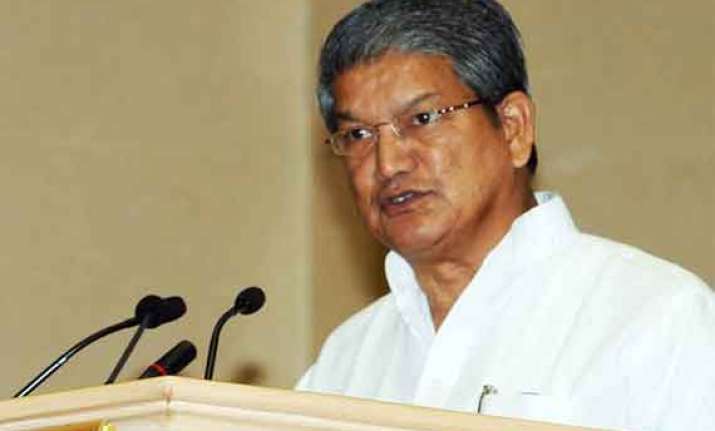 Dehradun:  Uttarakhand Chief Minister Harish Rawat today won the bypoll to Dharchula Assembly seat by around 19000 votes, ensuring his entry into the state assembly as an MLA.
The chief minister won Dharchula seat by defeating BJP's B D Joshi, Chief Election Officer Radha Raturi said. 
It was a constitutional compulsion for Rawat, who was an MP at the time of becoming chief minister, to enter the state assembly as a member within six months of being sworn in as CM, a period that expires on July 31.
Soon after his triumph, Rawat thanked the people of the constituency for electing him and said he will try to meet the expectations of the hill people.
Dharchula seat had been vacated by Harish Dhami, Rawat's trusted lieutenant, to pave the way for him to contest from there.
Bypoll to Dharchula, Doiwala and Someshwar seats of Uttarakhand were held on July 21.
Counting for the remaining two seats of Doiwala and Someshwar is still going on, Raturi said.