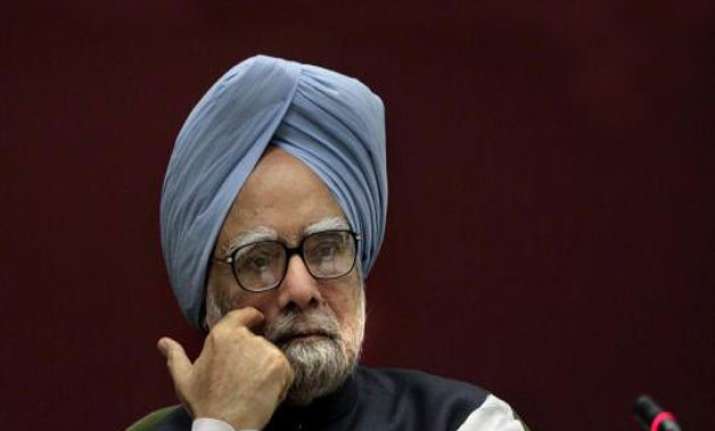 New Delhi: Extremely upset with the summon issued to him in connection with the coal blocks allocation scam, former Prime Minister Manmohan Singh on Wednesday said that the truth will prevail in the case.
"I am upset, but this is a part of life," Manmohan Singh told reporters on Wednesday.
"I am sure that the truth will prevail and I will get a chance to put forward my case with facts," the former PM added.
Earlier in the day, a special CBI court summoned the former prime minister as an accused in a coal scam case.  Industrialist Kumar Mangalam Birla, former coal secretary P C Parakh and three others were also summoned as accused.
The court summoned them for offences of criminal conspiracy, breach of trust and under provisions of Prevention of Corruption Act in a coal scam case pertaining to allocation of Talabira-II coal block in Odisha. They have all been asked to appear before the court on April 8.
Special CBI Judge Bharat Parashar summoned the six accused on April 8 for the alleged offences punishable under Sections 120B (criminal conspiracy) and 409 (criminal breach of trust by public servant, or by banker, merchant or agent) of the IPC and under the provisions of the Prevention of Corruption Act (PCA).
Besides these three, the court also summoned M/s Hindalco, its officials Shubhendu Amitabh and D Bhattacharya as accused in the case.
Media reports say if convicted, the accused are liable to be sentenced for a maximum of life imprisonment.
"Congress has faced these challenges in the past, we will be vindicated in the final analysis," Manish Tewari told a leading news channel on the court's decision to issue summons to former PM Manmohan Singh in the Hindalco case.
"Coal scam is Congress's scam, that's why their mentality remains the same," said Prakash Javadekar.
In December last year, the court had asked for Manmohan Singh to be examined. But before the court's ruling the CBI had suggested it would like to drop the case against Hindalco and others saying it could not find evidence against them.
The Supreme Court last year scrapped nearly 214 coal blocks allocated by successive governments over the past two decades.