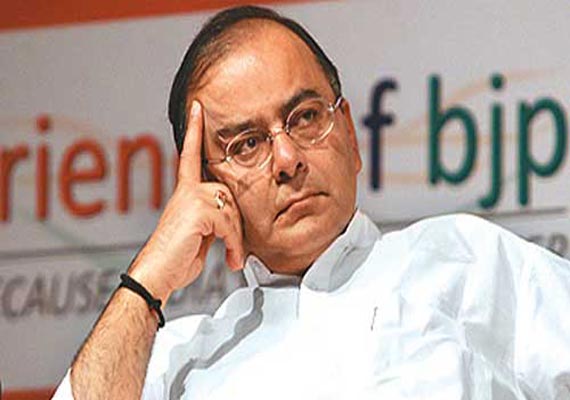 New Delhi, Jul 23;  Senior BJP leader Arun Jaitley has lashed out at the Congress alleging that the party was trying to communalise the 2014 elections by linking Gujarat riots of 2002 with the emergence of Indian Mujahideen, a terror outfit. 
In an article, the leader of opposition in Rajya Sabha said Congress "is doing so to deflect the agenda as it is faced with both the crisis of governance and lack of leadership".
Jaitley  hit out at Congress spokesperson Shakeel Ahmed for seeking to "rewrite" history by his "desperate attempt to communalise the issue of national security" on his remarks on the birth of banned terrorist outfit Indian Mujahideen and linking it to the 2002 Gujarat riots.
"Faced with both the crisis of governance and a lack of leadership, UPA's desperate strategy appears to be to deflect the agenda. Under no circumstances must the destruction of 'The India's story' by UPA be allowed to occupy the centre stage of the electoral agenda.
"UPA has, therefore, only one option left. Communalize the polity in the country and change the electoral agenda. All those who want to throw UPA out of office must understand that their focus must remain on the issues of governance which UPA will try to duck," Jaitley wrote in his article.
On Ahmed's remarks on IM, the BJP leader said "the Congress Party's spokesman has sought to re-write history. His effort is to somehow paint Indian Mujahideen as an organization of the aggrieved who are victims of riots in Gujarat. He ignores the international context and Pakistan's strategy behind the creation of Indian Mujahideen. This is yet another desperate attempt to communalise an issue of national security."
Jaitley said Congress' conventional strategy has been that whenever they "fail" at governance it goes back to the last resort - the alleged charisma of Congress Party's first family, which "appears inadequate".