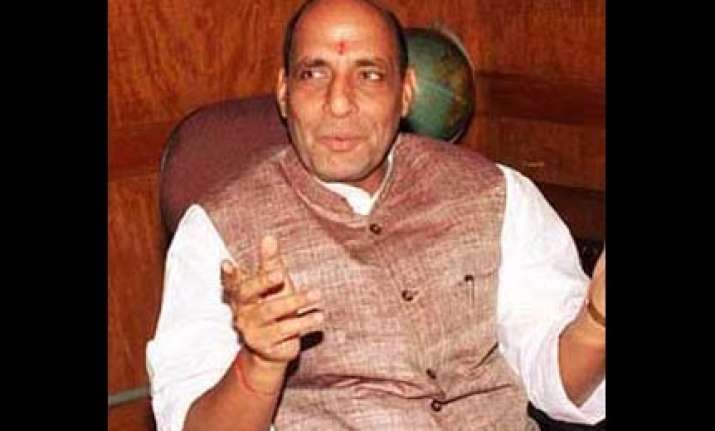 Hyderabad:Former BJP President Rajnath Singh on Wednesday  said the Centre should immediately initiate the political and constitutional process for carving out separate Telangana from Andhra Pradesh.  
"The people of Telangana have given a clear message in support of separate statehood in the recent bye-elections held for 12 assembly seats. A strong pro-Telangana wave was evident after Congress lost all seats. Now the UPA government should begin the process for its formation," Singh told reporters here. It was a total loss of face for Congress as State party president D Srinivas was trounced from Nizamabad assembly constituency, he said.  
"After the defeat in the bypolls the Congress needs to learn a lesson that it should not try to play with sentiments of people on the issue of Telangana. The party betrayed the people by not fulfilling its promise given during the Lok Sabha elections," Singh said. Replying to a query, he reiterated the party's stand saying that BJP would extend support if Congress moves a bill in the Parliament on separate Telangana.  
Asked to comment on the allegation of corruption in the Commonwealth Games' preparations, Singh said the government has ordered an inquiry due to the pressure from Opposition and "we should wait for its results." PTI