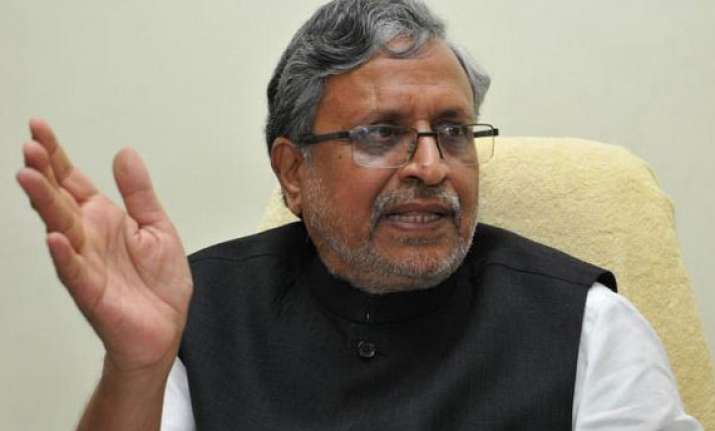 Patna: Hinting at a possible tie-up betweenBJP and LJP in Bihar, former Deputy Chief Minister Sushil Kumar Modi today alleged that the UPA government was misusing CBI against Ramvilas Paswan in the recruitment scam in a public sector undertaking to settle political scores with the latter.
"We strongly condemn the UPA government for misusing the CBI against political adversaries, this time against Paswan," he told reporters.
The senior BJP leader said that Congress was misusing the CBI to harass Paswan after efforts to cobble up an alliance with the LJP appeared to be falling apart.  Modi, however, refused to confirm speculation that behind-the-scene parleys were on between the BJP and the LJP to stitch alliance for the general elections.  
As of the day, the LJP was not part of the NDA, but nothing could be ruled out in politics, the senior BJP leader said.